Younger people could be forced to work into their 70s before retiring following a Government review of the state pension age, which critics say was quietly announced today.
With all eyes in Westminster on controversial new surveillance laws, ministers revealed former CBI boss John Cridland would look at whether the current threshold - 66 by 2020 - is "optimal in the long run".
Given that people are living longer, putting a squeeze on public finances, it paves the way for men and women to work much longer.
Owen Smith, Labour's Shadow Work and Pensions Secretary, told HuffPost UK: "It's shameful that they have tried to smuggle out this important news in a written statement, hoping that it would go unnoticed."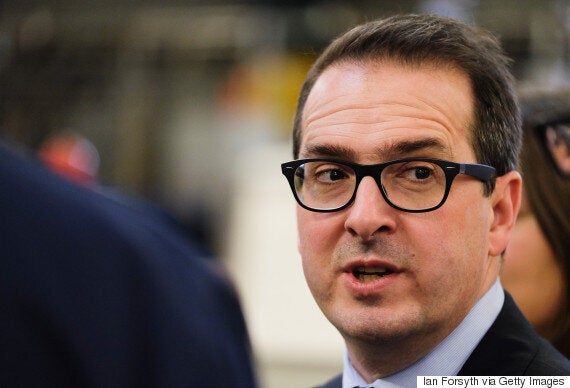 Labour's Owen Smith: "It's shameful that they have tried to smuggle out this important news."
The move was announced as details of the Government's "snoopers' charter" were revealed, which hands sweeping powers to authorities to monitor people's web history.
And it comes as the EU referendum debate becomes increasingly fierce and a crucial House of Commons clash between Chancellor George Osborne and his Labour counterpart, John McDonnell.
Stories 'buried' today?

The Government announced it was delaying for a year the implementation of a cap on housing benefit payments on social rented properties, which critics said could have left people homeless.

Meanwhile, ministers also announced a specialist "unit" tackling wildlife crime that was set to close has been awarded a reprieve.
As it stands, the state pension age will rise to 66 by 2020, to 67 as early as 2026, 68 in the mid-2030s, and then 69 in the late-2040s.
The terms of the review make clear a "suitable state pension age" will form part of the review, which takes place every five years. The decades-old default retirement age of 65 has been phased out.

In January, MPs warned women were being "shafted and short-changed" by a decision to accelerate the rate at which the state pension age is to be equalised.
The state pension age for women was due to rise from 60 to 65 between 2010 and 2020 but the coalition Government decided to speed up the process in 2011.
As a result the state pension age for women is due to go up to 65 in November 2018 and then to 66 by October 2020.
SNP's Mhairi Black attacks the Government for trying to "justify doing absolutely nothing" on women's pensions
Labour's Mr Smith said: "The Tories have a record of failing to be straight with people about the true impact of their pension policy, always keen to trumpet any potential gains from reforms, but reluctant to be honest with those set to lose out. So people are right to worry that the terms of this review may suggest that the Tory Government is set to speed up rises in the state pension age, throwing into chaos the retirement plans of millions of British workers.
"The gross mishandling of the acceleration of the state pension age for women born in the 1950s has already caused huge financial worries for 2.6 million women across the country, and the Government should consider this review an opportunity to look again at what more can be done to help those who are set to lose out.
"The Government need to be honest with those women about what they now intend to do to help and honest with the rest of the population about what this review might mean for everyone's future pension plans."
At the daily Lobby briefing for journalists, the Prime Minister's official spokeswoman today highlighted just two Written Ministerial Statements: one from the DWP on Baroness Michelle Mone's review of business start-ups in deprived areas, the other on the review of the BBC.
When asked why she hadn't mentioned the written statement on pension changes, the spokeswoman replied: "I don't always mention every WMS. It would a be a long list on some days."
Minister for Pensions, Baroness Ros Altmann, said she was confident the review would be "thorough, carefully considered and wide-ranging".
She added: "As our society changes it is only right that we continue to review State Pension ages and take into account the relevant factors to make sure that the State Pension is sustainable and affordable for future generations."
Popular in the Community