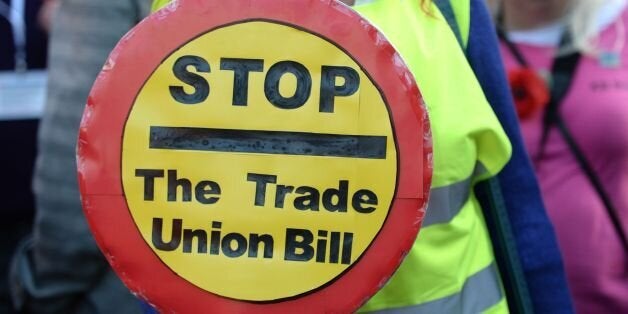 Tory plans to slash Labour's cash from trade unions are facing a last-ditch Parliamentary ambush that would block any changes until there is progress on funding of all political parties.
HuffPost UK has learned that a key House of Lords committee is poised to recommend that the Government's controversial Trade Union Bill should be halted without wider cross-party consensus.
Labour's general secretary Iain McNicol warned earlier this year that his party faces the loss of £8m a year as the bill forces trade unionists to 'opt in' to a political fund rather than 'opt out' as at present.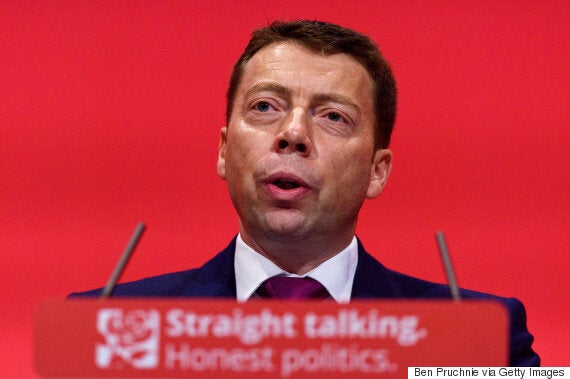 Labour's general secretary Iain McNicol
But in its report published on Wednesday, the Trade Union and Party Funding Committee is expected to call for a 'sunrise clause' to be inserted into the legislation.
The move would effectively freeze the bill until talks of party funding between Labour, the Conservatives, Liberal Democrats and others come to a 'meaningful stage'.
Opting into the political fund should not be imposed without serious progress in the talks, the clause is believed to make clear.
And with Lib Dem and Labour peers outnumbering Tories in the Lords, the clause could win a majority, just as they did over George Osborne's tax credits cuts.
The Lords select committee, which believes Cabinet Office minister John Penrose was 'very unhelpful' during its evidence sessions, is expected to actively call for the renewal of cross-party talks on political funding.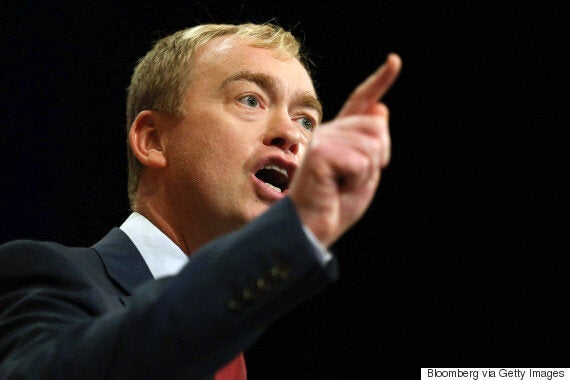 Tim Farron, Lib Dem leader
The revelation came as Lib Dem leader Tim Farron today wrote to David Cameron, Jeremy Corbyn and other fellow party leaders to urge the resumption of talks last held in 2013 between the main parties.
"Reforming funding of political parties is vital if we are to remove the perception that influence and access may be bought, and elections influenced by millions of pounds rather than millions of votes," Mr Farron wrote.
"A full package of reform is also necessary to achieve balance if the Government pursues its proposals on trade union funding."
It is understood that Tory peers on the Lords Select Committee have suggested that the 'sunrise clause' has dubious legality, but they are not in a majority among its members.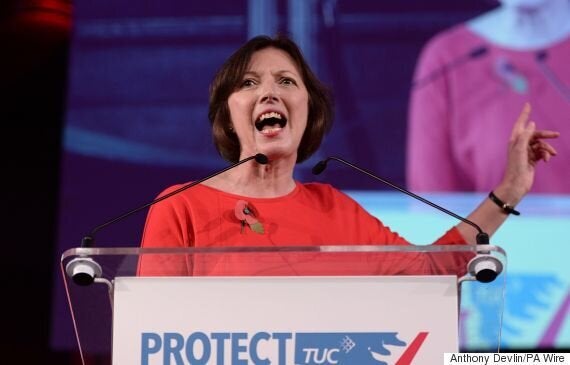 TUC General Secretary Frances O'Grady lobbies Parliament on the Bill
Trade unionists have complained bitterly that the Trade Union Bill's other measures will curb their right to strike, with higher thresholds for ballots.
But MPs and peers in all parties have also been worried about the unilateral way the bill affects party funding, which is traditionally subject to cross-party agreement.
Although the Tory manifesto pledged a change to the 'opt-in' rules, rebel Tories have pointed out that the manifesto also stated "we will continue to seek agreement on a comprehensive package of party funding reform".
Former Cabinet Minister Lord Forsyth said earlier this year: "I've no desire to help the Labour party, but I do want to see fairness across the system.
"And I don't want us to get into an arms race in who can damage each other's party most in terms of funding and support."
Among the plans previously mooted, a deal on party funding could hit the Tories as much as Labour, especially if there is a £10,000 cap on private donations as suggested by the Committee on Standards in Public Life.