Hearing your name called over an intercom when waiting for a flight is normally a cause for alarm (and a sign that you're about to miss your plane).
But one unsuspecting man was in for a very pleasant surprise when he was singled out for a mention during a pilot's pre-flight announcements.
Eric Sadiwynk, 32, was preparing to settle in for his flight home to Pennsylvania after a trip to Las Vegas with his wife Lisa, 27, when the pilot went off script and started to read from a note that had just been handed to him.
"We'd like to do something special for our lucky winners who won big here in Las Vegas Nevada," the pilot read. "We'd like to draw your attention to seat 29E where you'll find Eric who is travelling with his wife Lisa.
"Well Eric although you didn't strike it rich here in Las Vegas, you did hit the jackpot congratulations you're about to be a dad!"
Upon hearing the news Mr Sadiwnyk begins to tear up and the emotional moment was captured by his wife who had covertly been filming the announcement on 13 January 2016.
"There aren't enough 'Thank Yous' for the crew of American Airlines Flight 607 service from Las Vegas to Philadelphia," Ms Sadiwnyk wrote when sharing the video on Facebook.
"You all helped me to pull this off seamlessly!"
Ms Sadiwnyk had learned she was pregnant while the couple were staying in Las Vegas and had kept the news to herself for three days, before roping in the flight crew's help for her unique pregnancy announcement.
"I don't get a lot of opportunity to surprise my husband, and it's such a happy surprise," she told Today. "I just thought it would be fun to really catch him off guard and surprise him with great news."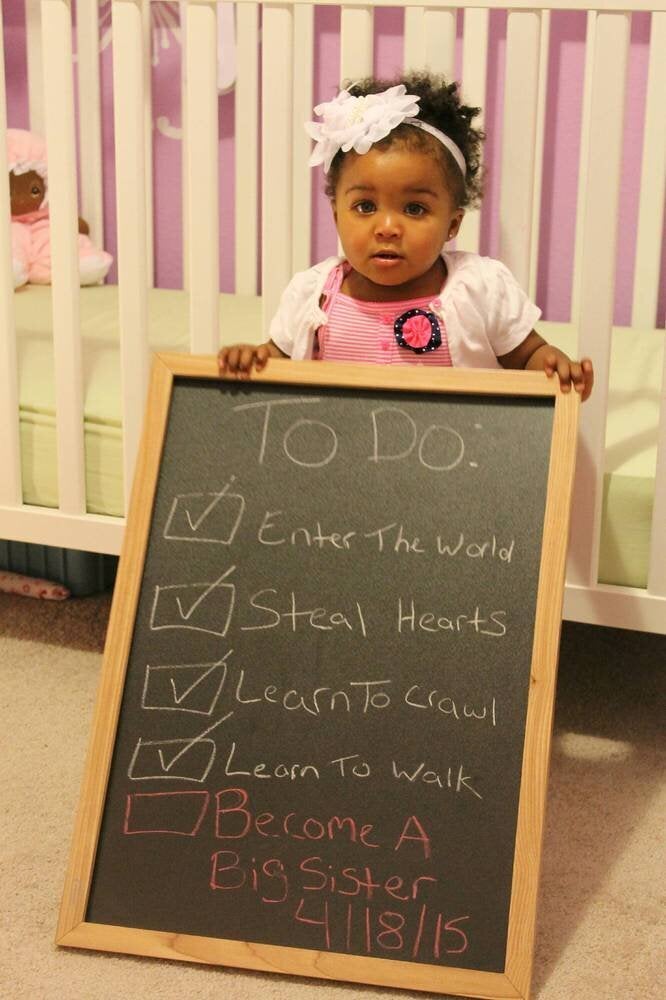 Creative Pregnancy Announcements