Stephen Archer's arrest in Stockport on Friday came as he entered his fifth day on the run, and as police revealed his alleged victim had died.
The 50-year-old was apprehended after an off-duty officer spotted him at Marple railway station and alerted colleagues who then swooped in on him on Brabyns Brow, some 60m away, around 11.30am.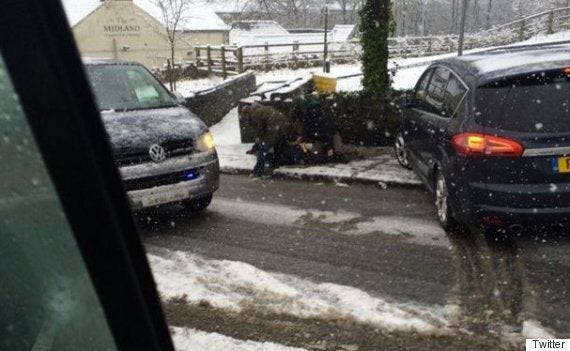 Police arrest Stephen Archer who is accused of dousing a woman in petrol and setting her on fire
Officers reportedly used a Taser to apprehend Archer who was arrested on suspicion of murder and remains in custody for questioning.
On Monday Archer is alleged to have set a woman, understood to be his sister, on fire in Newton Heath, Manchester.
The 49-year-old suffered burns to 70 per cent of her body after a suspected petrol bomb was thrown at her, and has since died from her injuries. Her 19-year-old daughter, who had been upstairs at the time, was forced to escape the house from an upstairs window, police said.
A post mortem is to take place in the coming days to determine how the woman died.
Superintendent Arif Nawaz from Greater Manchester Police said: "Our thoughts remain with this woman's family as they come to terms with the worst possible news.
"Our specialist support officers are continuing to support them at this dreadful time. As a result of this tragic development, the investigation team have now launched a murder inquiry. "
Eyewitness David Rowbotham was driving home through the village when officers apprehended Archer.
Rowbotham, 45, told the Mirror: "The man was walking down Brabyns Brow when a police car went straight up to the wall and he jumped up and sat on the wall.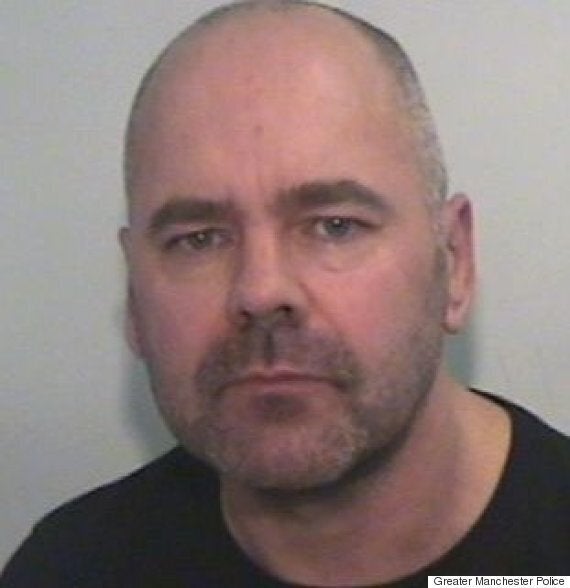 Police were concerned Archer could be carrying bottles of fuel on him
"No sooner had he jumped up when a van came up Brabyns Brow towards them.
"Another BMW police car came in front of me. One officer came up with a Taser and grabbed the man by the shoulder and two or three officers got him to the ground."
After cycling away from the scene on Monday, police said warned Archer could be carrying bottles of fuel with him and said he "poses a danger" to the public.
Popular in the Community