There wasn't a dry eye in the HuffPost Entertainment office on Friday afternoon, after hunky 'Undateables' star Tom Morgan made an emotional appearance on 'Loose Women'.
You may recall Tom - who lives with Tourette's syndrome as well as Asperger's, dyspraxia and ADHD - from his appearance on 'The Undateables' back in January (although, frankly, we were in such a swoon at the time that his moment on the show is a bit of a blur to us).
So, we were pleased to see him return to our screens on Friday, giving his mum a special pre-Mother's Day treat.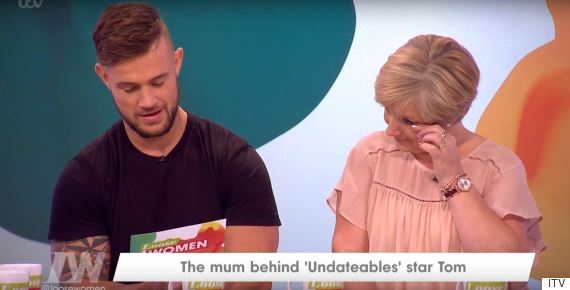 Tom Morgan from 'The Undateables' appears on 'Loose Women' with his mum
Sitting with his mum on the panel, Tom read out a tear-jerking letter letting her know just how much her support over the years has meant to him.
Introducing the emotional moment, Andrea McLean told her: "I know that you've said that it's not necessarily easy for Tom to express himself, so he wrote a few words down."
And then, the tear-fest began.
Tom read: "Dear mum, thank you for putting up with me over the years, I know it hasn't been easy for you and we've been through some dark places and dark times.
"And I always find it hard to show my emotions towards you but today I want to tell you deep down how much I love you…there's no love like a mother's love. You're like a lioness looking after their cubs."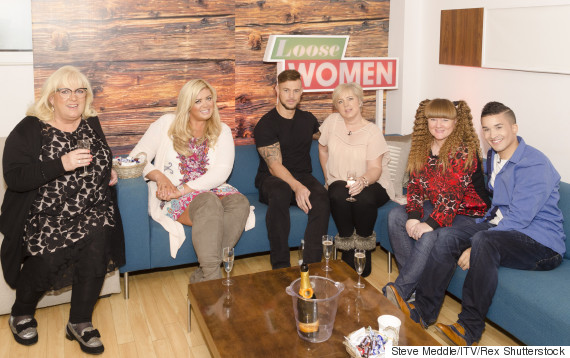 Tom wasn't the only one appearing on 'Loose Women' with his mum
Other stars to have appeared with their mums on the Mother's Day special of 'Loose Women' included Gemma Collins, and 'X Factor' finalist Jahmene Douglas.
Tap the image below to open the gallery...