George Osborne has dropped a plan which could have seen savers hit by a tax raid on pensions contributions following stark warnings from experts.
The Chancellor had been reportedly considering unveiling plans to make pensions more like Isas in the Budget on March 16.
But experts had warned it would hit savers and could trigger a crisis with savers rushing to withdraw their retirement funds.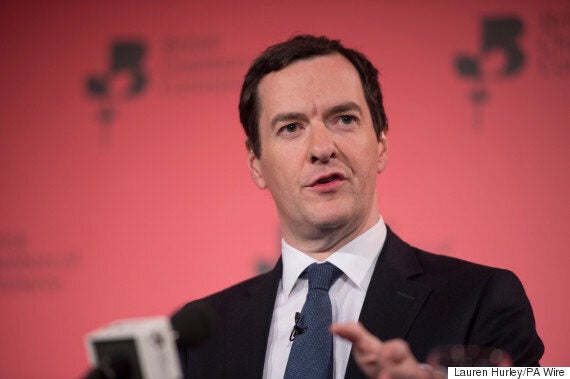 George Osborne has dropped a plan which would have hit savers with a tax raid on pensions
The idea was mooted in 2015 and a consultation into pensions tax relief was launched last summer - but experts warned that if such a move happened it could lead to a Northern Rock-style run on the system.
An Isa-style system would have removed the up-front tax relief on contributions, but allowed withdrawals to be made tax-free instead.
But doing so could mean people feel less inclined to keep their money in their pot, experts warned.
A Treasury source confirmed Osborne had ditched the proposal because he had "always been clear he would not do anything to damage saving".
The proposals had also faced resistance from Tory MPs and It is understood that there will now not be changes to pension tax relief in the Budget.
The pension system has already undergone a huge series of shake-ups in recent years, with the introduction of automatic enrolment into workplace pensions in 2012 and the pension freedoms launched in 2015 which allow people aged 55 and over to take their savings pots how they wish, rather than being required to buy an annuity retirement income.
Pensions Minister Baroness Altmann told the Financial Times: "The freedom and choice reforms have put us in a place where people's pensions can work well for them."
In comments seen as a warning to Osborne not to change the current regime Baroness Altmann, a former consumer campaigner, continued: "However, tax (applied to pension income under the current system) is a natural brake on them spending their pension fund too soon."
Yvonne Braun, director of long term savings at the Association of British Insurers (ABI), said: "The pension Isa would hit today's savers and could create a fiscal time bomb for future generations.
"Many savers would be worse off and it would also damage the economy more widely because of its impact on saving and investment."
Tom McPhail, head of retirement policy at Hargreaves Lansdown, said: "An Isa-style reform with tax relief being scrapped in favour of tax-free withdrawals would create the risk of a future Northern Rock-style run on the pension system and the UK stock market.
"Any hint of political interference in the future could result in billions of pounds being withdrawn overnight; it would be hugely unstable."