Tensions between Arsenal and Tottenham Hotspur supporters reached breaking point at Saturday's North London Derby.
One fan was pictured with blood pouring down his face from a head injury while other images showed supporters brawling outside White Hart Lane.
Two people were arrested over the fighting.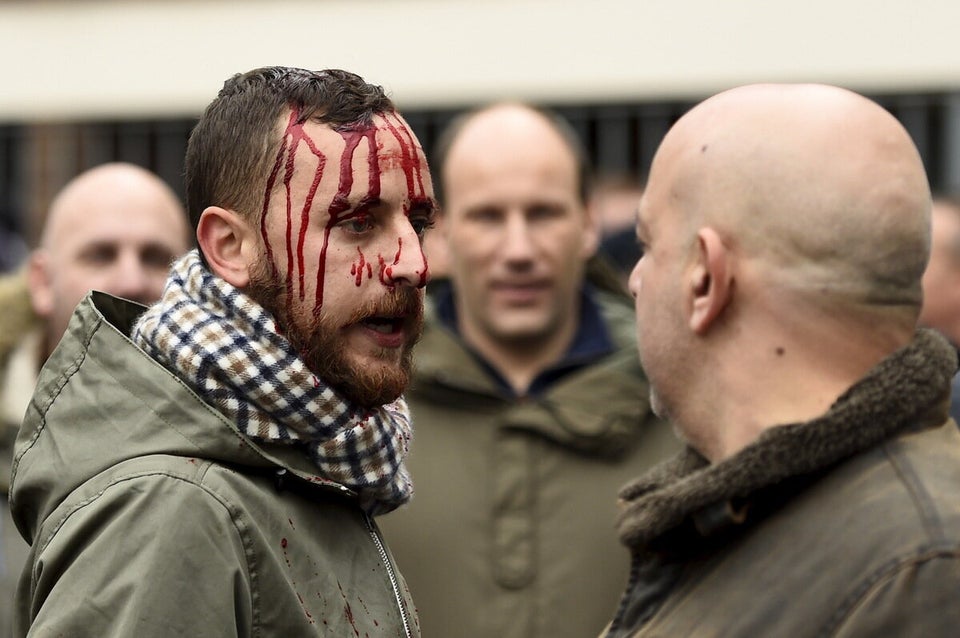 Bloody Scenes At North London Derby
A spokesperson for the Metropolitan Police said: "The two individuals were detained separately, in unconnected incidents, around 12.20pm at the junction of High Road and Park Lane.
"They have been taken to north London police station where they currently remain.
"An appropriate policing plan is in place for the event."
This is not the first time the derby has seen problems with fans' behaviour.
According to Sky News, 10 fans were arrested when Arsenal and Tottenham met in September for the Capital One Cup when Gunners fans ripped off hoardings and smashed seats in the away end.
Ahead of Saturday's match, Tottenham were three points ahead of Arsenal.
The team drew 2-2 after meeting at the Spurs stadium in north London.
Speaker John Bercow was spotted at the game supporting Arsenal.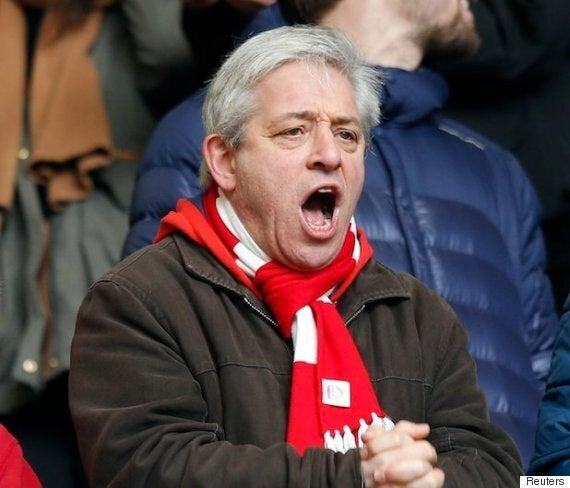 John Bercow cheers on Arsenal
Related