The elevator in the residential building was turned off on 30 January and was not opened again until 1 March when the grim discovery was made.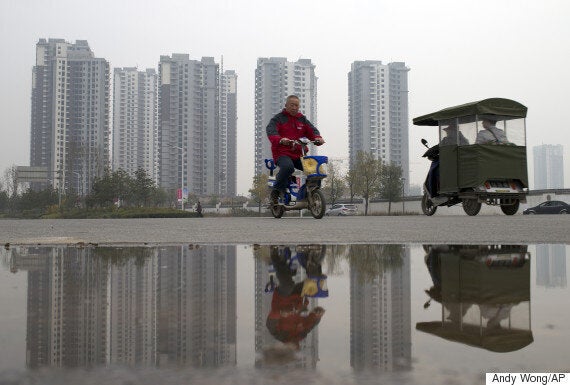 A general view of the Chinese city of Xi'an
Local media reports there were scratches on the walls of the lift.
Another resident said: "The scene was inhumane. We think she starved to death in there."
It is thought the customary Lunar New Year festivities in February in which many people travel back from cities to visit their families could have contributed to no-one noticing the trapped victim.
There were two lifts in the building so residents who were there may have simply ignored the broken one.
The dead woman is believed to have been 43-years-old.