The parents of a baby girl have given us serious DIY goals with their incredible transformation of their daughter's nursery into a farm.
The father shared photos of the work he and his wife undertook for their eight-month-old daughter Rosie on Imgur and Reddit under the username silasvirus82.
"Having never done a project quite like this I thought it turned out awesome," he wrote. "I didn't meet my wife's two week deadline, but three ain't bad."
The dad advised: "A power sander is a must have item. Sanded all the studs inside, edges, doorway, windows. Got to keep those splinters out of this cutie's hands."
The dad explained that the plans for the room evolved as they began to work on it.
"Did not follow anything in particular, in fact most of it was shooting from the hip. Ideas came to us as we worked on things or were shopping around for specific items," he wrote.
"We went to IKEA for the shelves and I saw the light and knew we had to have it. I also bought a green rug that looked like grass, but decided later it didn't look right and returned it."
The barn is a playhouse with storage above, with room for "several toddlers to stand up inside no problem."
One commenter was quick to point out a possible flaw in the parent's plan:
"I take it this is your first kid," they wrote. "Be prepared to discover that as a toddler she chooses to like robots and princesses instead, and then never uses the farmyard playroom."
But the dad was prepared for this eventuality.
"That's an easy fix. Paint everything sky and leave the sun. Add a couple planes, turn the barn into a hanger. You're just not using your imagination," he wrote.
"I'd say we have about $500-600 [£353- £424] invested all-in, so yea tearing it out one day will not be the end of the world. Not to mention we are planning on having more than one, so hopefully it gets used for a while."
"If we need to adapt it at a later date it should be very simple. Everything is meant to be removable, so we should be able to have it back to 'normal' in a matter of hours."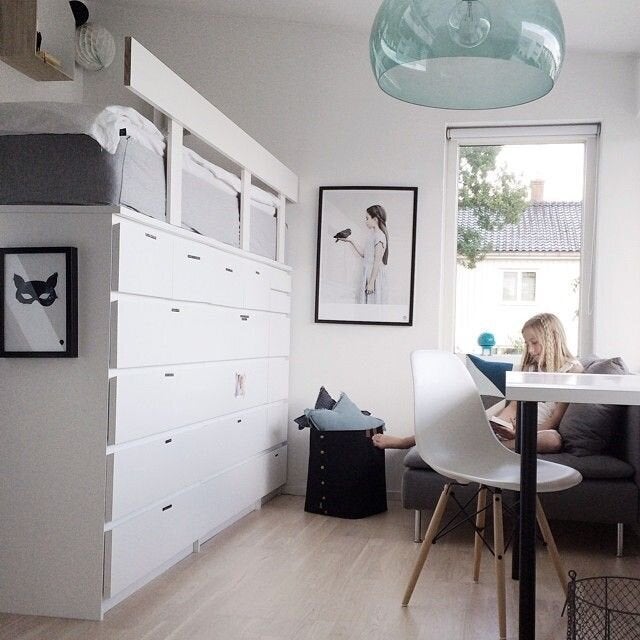 15 Oh-So-Cool Ikea Bed Hacks For Your Kids' Rooms