Tennis star Maria Sharapova has been suspended from tennis after revealing she failed a drug test at the Australian Open.
The 28-year-old said she tested positive for meldonium, which she said she has been taking for 10 years for numerous health issues, the Associated Press reported.
Meldonium became a banned substance this year under the WADA code, and Sharapova claims she didn't notice its addition to the banned list.
Making the announcement at a news conference Monday in Los Angeles, the former world No. 1 said: "I know that with this, I face consequences."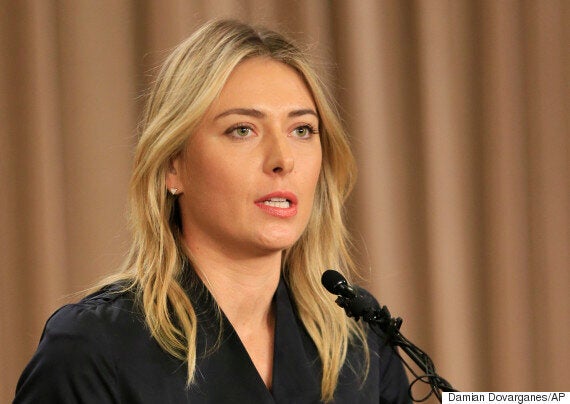 Maria Sharapova speaks at a news conference today
"I don't want to end my career this way, and I really hope I will be given another chance to play this game."
Sharapova's penalties could range from a multiyear ban to a minimal sanction with no suspension if officials believe she made an honest mistake.
The International Tennis Federation announced a provisional suspension starting 12 March, Sky News reported.
"I have to take full responsibility for it," Sharapova said. "It's my body, and I'm responsible for what I put into it."
Sharapova said she tested positive in an in-competition test at the Australian Open, where she lost to Serena Williams in the quarterfinals on 26 January Sharapova hasn't played since while recovering from a forearm injury.
Meldonium, also known as mildronate, is a Latvian-manufactured drug popular for fighting heart disease in former Soviet Union countries. Several athletes have tested positive for the drug since it became illegal in January, including two Ukrainian biathletes and Russian cyclist Eduard Vorganov. Earlier Monday, Russia's Ekaterina Bobrova, a European champion ice dancer, told local media she had tested positive for meldonium.
Sharapova is a former world No 1 and is currently No. 7 in the WTA rankings after playing just three tournaments and the Fed Cup final in the last eight months since Wimbledon due to injuries. She dropped out of the upcoming BNP Paribas Open in Indian Wells last Thursday, citing injury.