The sister of former England footballer Adam Johnson has launched an online campaign urging his supporters to "seek justice" for him.
The 28-year-old was told last week he can expect a "substantial" prison sentence after being found guilty of one count of sexual activity with a 15-year-old fan. Jurors earlier found him not guilty of a second count of the same charge.
Members of the jury at Bradford Crown Court had been asked to decide whether the schoolgirl performed a sex act on Johnson when they met in his car in January last year and if he put his hand down her trousers.
Sunderland sacked Johnson after he pleaded guilty at the start of his trial to grooming and kissing the teenager after they met so he could sign a match jersey for her.
His barrister Orlando Pownall QC, told the court he intended to appeal against the guilty verdict for child sexual activity.
Faye Johnson published an image to Facebook featuring a black and white photograph of Johnson embracing his one-year-old daughter, who is wearing a Sunderland AFC football shirt emblazoned with 'Daddy'.
It is titled "Justice for Johnson" and urges her friends to "Change your profile picture to support Adam Johnson's appeal. Facebook removed our group but will not stop publicising our support. #TeamAJ."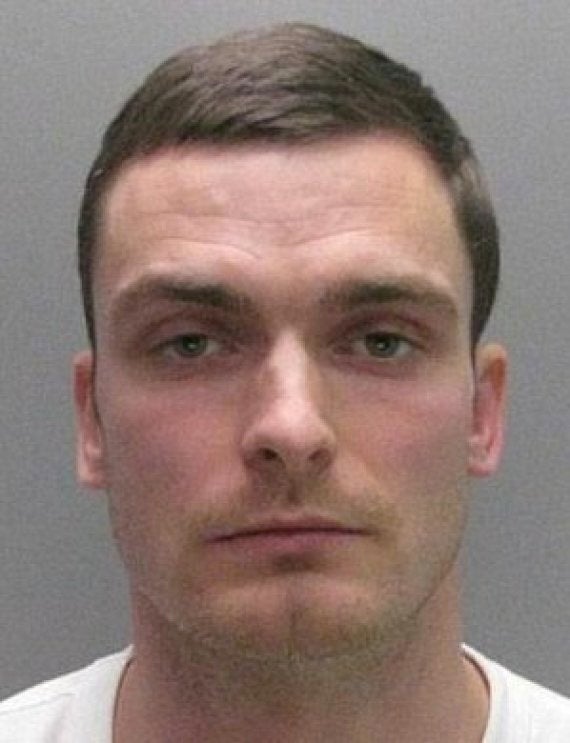 Johnson was found guilty of one count of sexual activity with a child
The image has been shared from her page more than 200 times and includes many messages of support.
What is believed to be a further Facebook page titled 'Adam Johnson's Appeal Fight' remains live on the site and has been liked more than 2,000 times.
Hopkins also branded the former footballer a "cheating, selfish, arrogant, dick-driven, dim-witted specimen", but she insisted: "Adam Johnson was only ever guilty of being stupid."
Meanwhile, the proposed hashtag for the campaign has seen some support on Twitter, though it is also confusingly being used to promote boxer Anthony Joshua.
Anonymous paedophile hunters Dark Justice used their Facebook page to criticise the existing site, writing: "The stuff that people are saying on this page is absolutely disgusting."
Statement from Johnson's victim

From the very beginning of all of this I always doubted that people would believe me. I was talking to Adam Johnson, it was surreal for me. He was my favourite player for Sunderland, a club I was a massive supporter of. As a Sunderland fan I absolutely idolised Adam. He was my hero. I attended the home games whenever I could. It was something I looked forward to.

When Adam messaged me I was in shock and disbelief. I didn't even believe it was Adam at first. He had to prove to me that it was him because it was surreal.

He offered me a match-worn signed shirt so I was obviously over the moon.

He asked me straight away how old I was and I said '15' because I didn't see it as a problem as I was only getting a signed shift. In fact., I told him that I had only just turned 15.

I was overwhelmed by all of this. This was my favourite player and he was texting me.

I felt used and let down by him.

It's been the hardest year of my life and I've had to face so much abuse after he claimed his innocence. I was made out to be a liar, if anything, I held things back because I didn't want all of this to come out.

What happened in his car has turned my life upside down. I have lost all of my confidence. My school work has suffered.

There are people out there who have made assumptions about me and that alone has been hard to deal with. I have been unable to defend myself publicly.

The gossip on social media and hearing all of the horrible names that people have been calling me has been devastating to me, my friends and my family. People were lying about me and what I had said.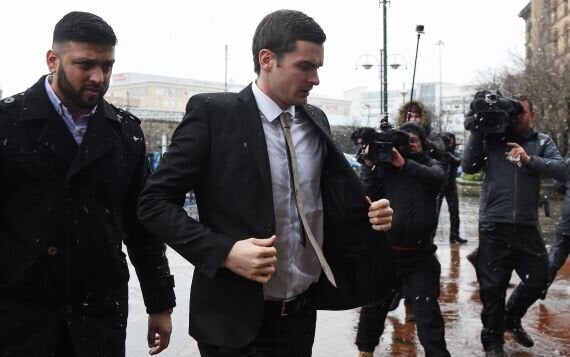 Johnson was found not guilty of a second count of sexual activity with a child, but had earlier admitted guilty to grooming the girl and kissing her