Women should vote to leave to leave the European Union as the Suffragettes did not fight for the right to vote just to give powers away to Brussels, Conservative employment minister Priti Patel has said.
However the claim was dismissed by pro-EU female Labour MPs as "farcical".
Patel, the employment minister and one of the leading Brexit campaigners, said this morning the voice of women in politics was being "drowned out" by the power of the EU.
"Our predecessors fought long and hard basically for women to have the right to vote, women to be successful and be independent and make choices as well," she said.
"Women didn't fight for the right to vote to then give away powers and decision-making to Brussels and to unelected bureaucrats in Europe. Women didn't fight to get the right to vote to see money, hard-pressed taxpayers' cash, being sent to the European Union."
This morning, to mark International Women's Day, Patel joined other anti-EU female politicians at the launch of the 'Women for Britain' campaign in Westminster.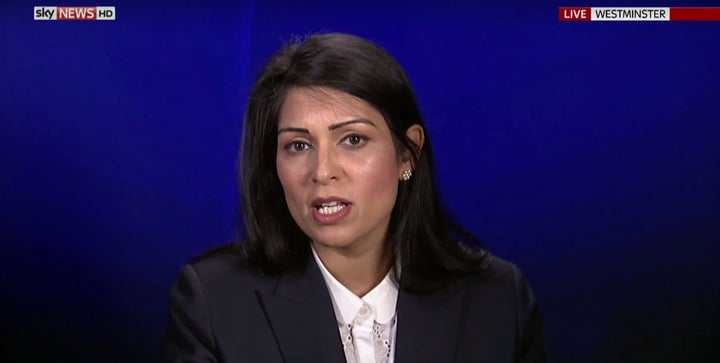 Speaking to Sky News ahead of the launch, Patel said: "I think the purpose really, not just of today but of the campaign going forward and the debate in the referendum campaign, is to make sure that their voices are heard and that they do come out and vote in particular and that they listen to the arguments."
"They listen to the fact that this is a great opportunity during the course of this debate to take back control, something that women will feel strongly about, rather than giving away powers."
However Labour MP Stella Creasy said the minister wanted to make British women the "surrendered wives" of Europe by backing Brexit.
And former leadership candidate Liz Kendall told the BBC Daily Politics Patel's reference to the Suffragettes was a "foolish and farcical comment to make".
Former Labour Europe minister Emma Reynolds, who is backing the 'Remain' campaign, said Patel was wrong to say women would be better off outside the EU.
"It's absolutely the case women are incredibly important in this campaign. they could hold the key to success or failure. There are one million more women than men who can vote," she said.
Reynolds added that EU membership had brought rights at work for women that could be at risk if Britain left. "All these rights we take for granted perhaps at an EU level; paid annual leave, paid maternity leave, part time workers' rights and agency workers' rights are on the ballot paper come the 23d of June," she said.
The Labour MP added that the referendum campaign had so far been dominated by men, but this was because "everyone seems to be obsessed with the politics of the Conservative Party" and in-particular Boris Johnson.