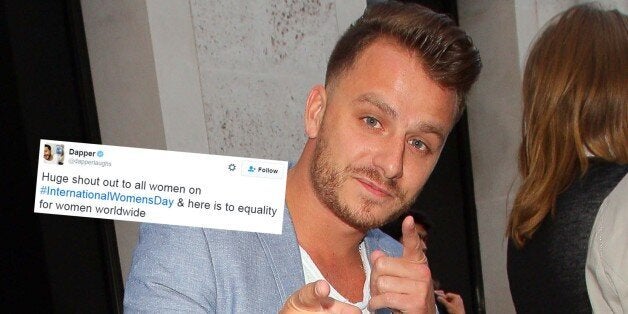 Self-proclaimed feminist and probably unaware what that word meansDapper Laughs has issued a message of good will to women everywhere for International Women's Day.
But soon after publishing the tweet that a PR probably told him to post, Dapper would learn what it's like to be on the other end of sexist remarks.
And he didn't really like it.
Popular in the Community