Kim Kardashian is not known for her modesty or restraint and her latest tweet amply demonstrates as much...
sorry I'm late to the party guys I was busy cashing my 80 million video game check & transferring 53 million into our joint account 🤑🤑🤑💰💰💰

— Kim Kardashian West (@KimKardashian) March 8, 2016
Yes the game 'Kim Kardashian: Hollywood' is actually a thing and if she's telling the truth then it's still doing rather well.
Fortunately, a lot of people were a bit perturbed by the unnecessary announcement, not least James McVey of The Vamps.
Could you maybe transfer some of that 80 million into something like helping the Syrian migrants? @KimKardashian

— James McVey (@TheVampsJames) March 8, 2016
Other people had their own suggestions....
@hangovermcvey @TheVampsJames @KimKardashian or send some to mental health charities so our next generation aren't as fucked up as we are

— steph (@enchantedsteph) March 8, 2016
@TheVampsJames @KimKardashian OR helping to pay for medicines and CURES for diseases that KILL people EVERYDAY

— chloe loves j (@hangovermcvey) March 8, 2016
In her defence, Kardashian does do her bit for charity and is reported to donate 10 per cent of all her earnings to good causes.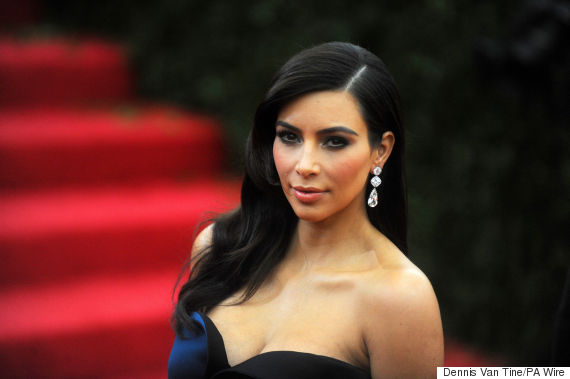 Kim Kardashian
She said in 2013: "The problem comes in when I get attacked for giving and trying to help people. My dad always taught me the importance of giving back.
"I don't publicise everything I do to help charities and people all over the world. I do it because I want to. I do it because my dad taught me to. I do it because it's the right thing to do. So for people to attack me for giving 10% of my eBay auction sales to the people of the Philippines, that hurts.
"I do eBay auctions monthly and change the charity or church from time to time. I give 10% of all my earnings to charities, not just these eBay auctions. This month it's for the people of the Philippines, last month was Life Change Community Church."
Still, no need to brag so much.