A mum claims she has been threatened with legal action and could face a fine because of her noisy toddler.
Janin Mayer, 33, from New South Wales, Australia, said she received a letter from the company Bright & Duggan, the owners of her flat building, which stated she could be brought before a tribunal and be made to pay a $550 (£280) fine if she doesn't "control" her 19-month-old son Elliav and stop the "excessive noise".
"It has been brought to our attention that excessive noise, in the form of your child shouting and screaming, is emanating from your apartment from early in the morning to very late at night on a regular basis," the letter read.
"This is disturbing other residents and as such you are in breach of the strata scheme by-laws. Living harmoniously within a strata scheme requires all occupiers to be aware and considerate of each other."
The letter stated Mayer should be "mindful" of other residents and refrain from allowing her child to make noise.
"Continued breaches of the by-laws may result in the matter being taken further and a fine of $550 being imposed by the NSW Civil & Administrative Tribunal," it stated.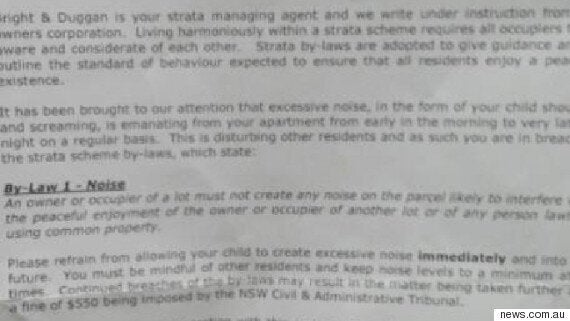 Janine Mayer uploaded the photo to Facebook
Mayer, who is pregnant with her second child with husband Evi, 35, said she had tried to be civil with her neighbours.
"We keep the windows shut. I don't know what else we can do. He's a toddler, that's what toddlers do. There are other kids in the building but they are a bit older."
However the mother said she is worried for when her second child arrives.
Mayer said she is considering leaving the building.
Bright & Duggan's senior relationship manager said he couldn't comment due to privacy issues.
Nicola Baylis, 23, and her partner, Tim Richold, 34, were told they "could be chucked out of their rented flat" because of complaints about the noise their two-year-old daughter Skye makes when she cries.
Neighbours reckon the toddler sounded like a "revving motorbike" when she got upset. It is unknown whether the family were evicted.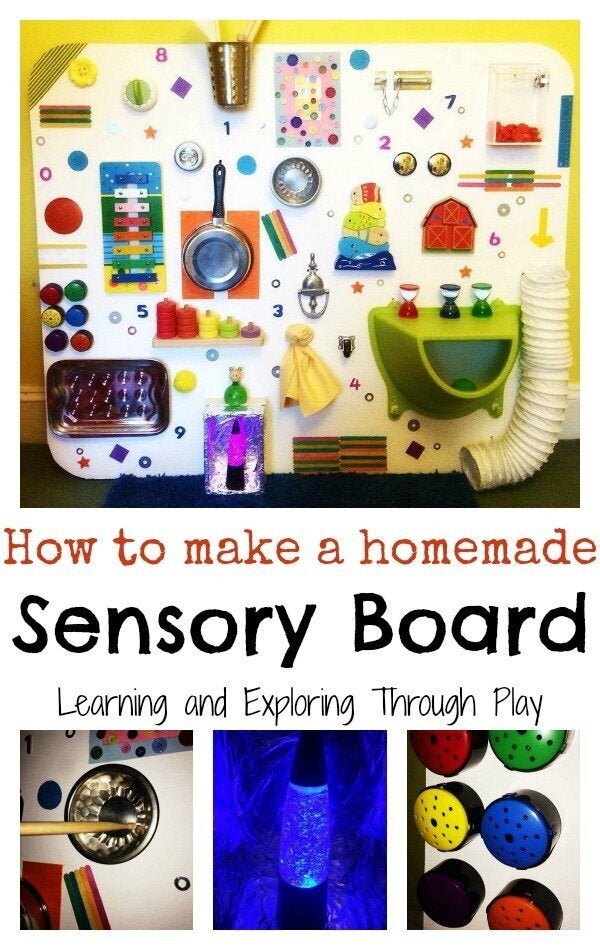 20 DIY Busy Board Ideas To Keep Your Busy Toddler... Busy