A mum whose breastfeeding photo was repeatedly reported to Facebook for containing nudity, found a tongue-in-cheek way to respond to those she'd offended - by shielding her baby with a photo of a Victoria's Secret model.
Maria Corry, from Florida, America, uploaded of the shot of her baby hidden behind the lingerie model's portrait along with the caption:
"So since my breastfeeding photo which showed nothing got reported more than five times, I'm posting this.
"I bet this won't be reported, because you can see this picture in every mall you step into, huge and blown up outside the store. This is not frowned upon, or ever reported, as it is seen everywhere.
"But a women nurturing and feeding their baby is looked down on. That is completely absurd!"
"Mums, post your breast selfies below. Nurse in public," Corry urged.
"Breastfeeding is natural, it's what our breasts were meant for.
"I'm done with this stupid nonsense. I can't believe how much backlash my photo got, but more importantly I got tons of support and I thank you all."
She encouraged others to share her post to: "make mothers feel more welcome to nurse their babies wherever they please."
And her wish was granted as the post was shared more than 7,000 times.
Corry's original photo, which was reported five times, showed her breastfeeding in a park with the message: "I am not typically one to ever do this as I am very private when nursing, but with all this nonsense about people bashing other mothers for nursing, I decided to post this.
"You can't see much, but why do people get so worked up about this? Normalise breastfeeding! It's nature! It's what boobies are for!"
And now thanks to the support she has received, she is certainly not going to let those writing negative comments or reporting her images censor her.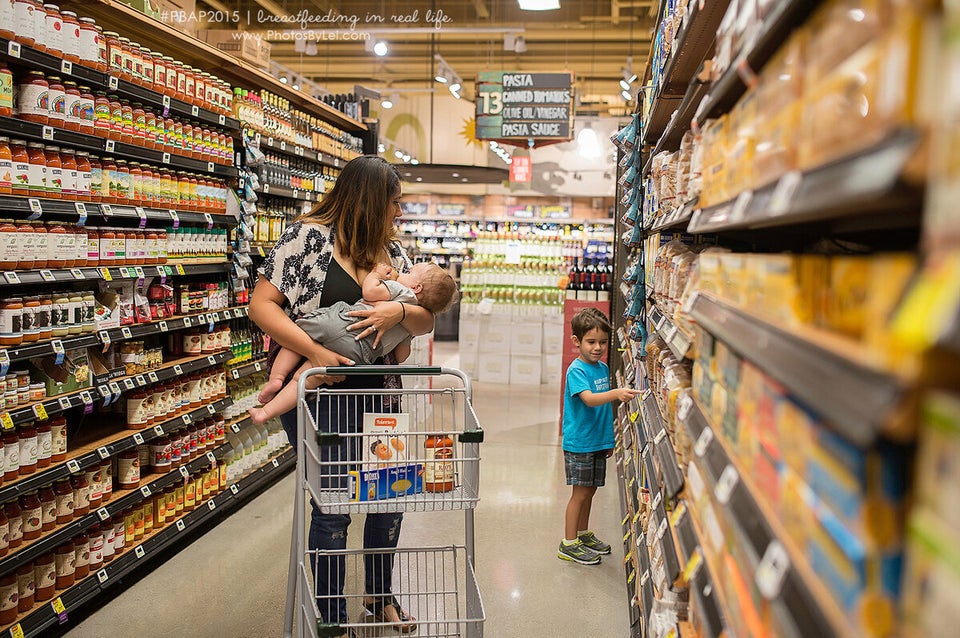 Candid Photos Of Mums Breastfeeding In Public