Tube commuters will be told to stand on both sides of the escalator at a busy central London station for six months - after an initial trial showed it increased traffic flow by 30%.
Transport for London (Tfl) is asking commuters to ignore the old "walk on the left" rule at Holborn next month in a trial aimed at easing congestion.
The station is one of the busiest on the Tube network, with more than 56 million customers each year.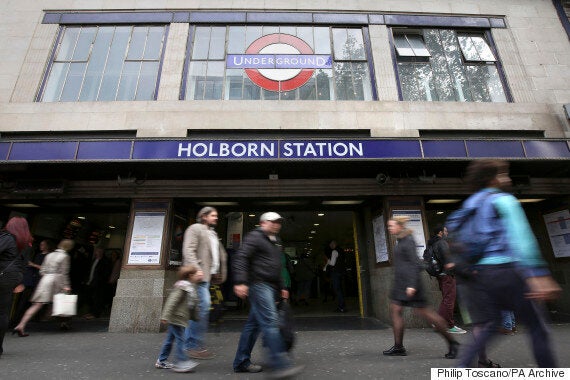 Holborn tube is trialling a 'standing only' escalator for six months after tests showed it improved congestion by 30%
From April 18, one of four escalators at the station will remain "standing only" at all times, while another will follow the new protocol only at certain times of the day.
Extra staff armed with megaphones will be brought in to ask customers to stand on both sides during the experiment, Tfl said, and projections of staff members will also be used.
Tfl said a variety of messages - developed with the help of the behavioural science department at the London School of Economics - will be tested at different times to see which work best, including standard instructions to customers and "light" messages that play on words about standing.
"These will be communicated in various ways, including using a talking projection of a staff member, electronic versions of the triangular 'stand on the right' signs that customers pass as they travel up the escalator, signs on the floors, foot prints on the escalator steps, handprints on the handrails and station announcements," Tfl said.
"The London Underground convention is for customers to stand on the right of escalators, allowing others to walk on the left. However, at stations with very long escalators, such as Holborn, few customers choose to walk, meaning that much of left-hand-side of the escalator is unused," Tfl said.
Peter McNaught, London Underground operations director, added: "It may not seem right that you can go quicker by standing still, but our experiments at Holborn have proved that it can be true.
"This new pilot will help us find out if we can influence customers to stand on both sides in the long term, using just signage and information."
McNaught said commuters who want to walk on the other escalators "will be free to do so", but Tfl hopes with the record numbers of customers using the Tube they will embrace the "experiment to find the most efficient ways of getting around".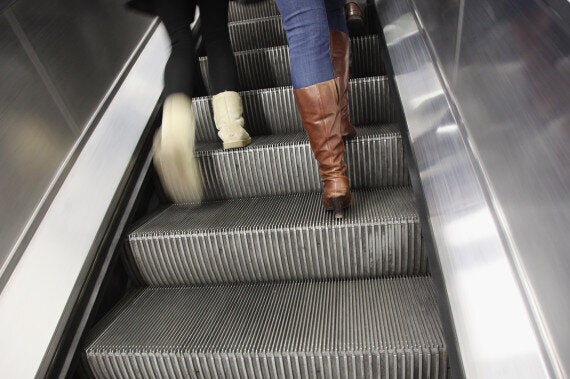 Extra staff armed with megaphones will be brought in to ask customers to stand on both sides
Commuter Phil Walder, who regularly uses Holborn station, told the Evening Standard that he understood the methodology behind the scheme, but said encouraging all commuters to walk up the escalators was an even better idea.
"In a society that is suffering increasing obesity, it seems ridiculous to stop people getting exercise by walking up the escalators," he said.
Popular in the Community