Thousands of documents containing the personal details of fighters for the so-called Islamic State, have been leaked according to reports.
More than 22,000 documents show the addresses, telephone numbers and family contacts of those who have signed up to join the terror group IS, Sky News reported.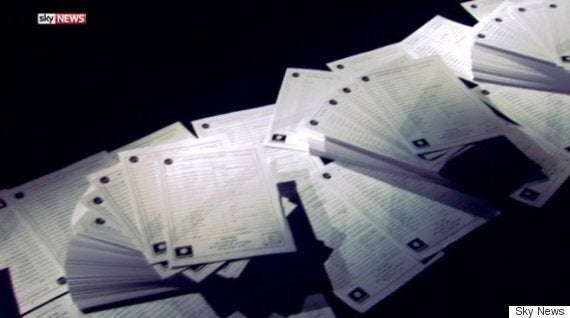 Sky News says there has not been a leak on this scale from a terror organisation before
One of the forms shows the details of Junaid Hussain, a Briton married to Sally-Anne Jones, a former member of an all-girl punk rock group, The Press Association reported.
His form reveals his fighter name "Abu Hasayn Al Britani", his mother's maiden name, his date of birth, the fact that he has a secondary level education and was previously an "electronics specialist".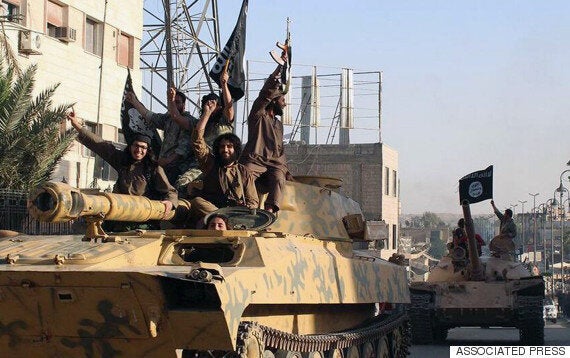 Islamic State fighters pictured in 2014
It also reveals that he entered Syria in the city of Jarabulus having travelled through Turkey and Pakistan and names the recruiter that brought him into the IS fold as Abu Al Taj - Tel Abyad.
David Cameron announced in September that Hussain had been killed in an RAF drone strike.
The Prime Minister said that Hussain, along with Reyaad Khan, from Cardiff, who had also been killed, was "involved in actively recruiting Isil sympathisers and seeking to orchestrate specific and barbaric attacks against the West, including directing a number of planned terrorist attacks right here in Britain, such as plots to attack high-profile public commemorations, including those taking place this summer".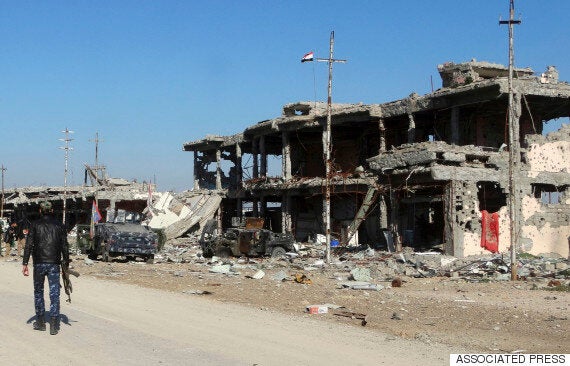 Iraqi security forces after clashes with Islamic State fighters near Ramadi, Iraq
The documents were stolen by a former member of the Syrian Free Army who joined IS and then became disillusioned, saying that it has been taken over by soldiers from the Iraqi Baath party of Saddam Husssein, Sky News said.
He said he took them from the head of IS's internal security police. Sky News said it had passed the cache of documents on to the security services.
Former global terrorism operations director at MI6, Richard Barrett, described the leak as a "fantastic coup".
He said: "It will be an absolute gold mine of information of enormous significance and interest to very many people, particularly the security and intelligence services."
Popular in the Community