A Christian magistrate is planning to sue Michael Gove after he was sacked for opposing adoption by gay parents.
Richard Page, who sat on the family bench in Kent, was struck off for his "biased and prejudiced" views, but insists his "motivation is to do what was right for the child".
He has pledged to take legal action and sue the Lord Chancellor through an employment tribunal, saying he has "the wrong end of the stick".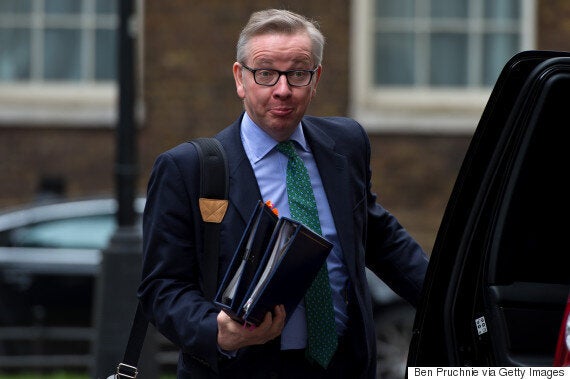 Andrea Minichiello Williams, chief executive of the Christian Legal Centre which is supporting him, said: "He has made the decision to sue the Lord Chancellor for removing him from the bench.
"That will go through the employment tribunal system because he is an office bearer."
The 69-year-old was previously sent for retraining after saying during an adoption hearing that it would be better for a child to be brought up by a mother and father than a same-sex couple.
During a BBC interview in March 2015, Page said: "My responsibility as a magistrate, as I saw it, was to do what I considered best for the child, and my feeling was therefore that it would be better if it was a man and woman who were the adopted parents."
A spokesman for the Judicial Conduct Investigations Office said his comments "would have caused a reasonable person to conclude he was biased and prejudiced against single sex adopters".
He said: "As a magistrate, I have to act on the evidence before me and quite simply, I believe that there is not sufficient evidence to convince me that placing a child in the care of a same-sex couple can be as holistically beneficial to a child as placing them with a mum and dad as God and nature intended."
He added: "To punish me and to seek to silence me for expressing a dissenting view is deeply worrying. I shall challenge this decision as it is deeply illiberal and intolerant."
He later told the Press Association: "Why did I talk to the BBC? I talked to the BBC because it was on a programme about the Equality and Human Rights Commission report about people feeling stressed at work because they were Christian, Muslim, Hindu, or because they were gay.
"And therefore making them feel that if they admitted it they'd get sacked. And that was what I was talking about. I wasn't talking about the court case."
Asked what he would like to say to Gove, he said: "I'd probably sort of say that you've got completely the wrong end of the stick. But you know this isn't what I said. Sorry, it is what I said, but the motivation is to do with what was right for the child."
He added: "It isn't that I'm homophobic. As a Christian I think homosexual activity is wrong. I think that sex outside marriage is wrong."
He said: "I was sitting there making a decision that was best for the child. And that's totally irrelevant of whether it's good for the adoptive parents. The child is important."
Page pointed out that he also raised "a lot of other queries" in the case.
Talking about the issue of same sex adoptive parents, he said: "There is some evidence around that in fact single sex parents, adoptive parents, are actually very good."
He added: "But there is also evidence from America that when they go through puberty and into their teen age they absolutely flip."
He said: "In the case of single sex people adopting children in America, a very, very high percentage have huge psychological, personality disorder problems, all sorts of things.
"I can't tell you what they are medically correctly but they have tremendous problems which is vastly greater than is normal to every one of us who've been through that situation."