George Osborne has told new top Gear presenter Chris Evans off after the show's filming was disturbing his Budget-writing.
The Chancellor, who is due to deliver the Budget on Wednesday, tweeted at Evans to "keep it down" while he was working.
The presenter, who has taken the helm of the BBC motoring show alongside Matt LeBlanc, did not reply to Osborne's tweet.
The reaction from many others online, however, was far from sympathetic…
On Saturday, LeBlanc surprised a bride and groom at St Paul's Cathedral by loudly driving past along with professional rally driver Ken Block…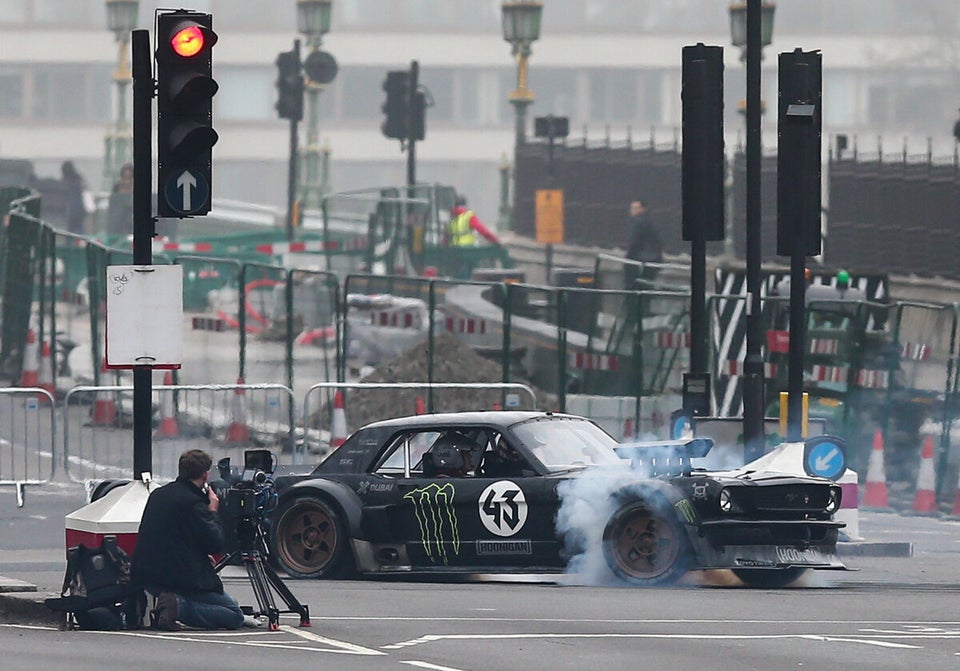 Top Gear Filming In London