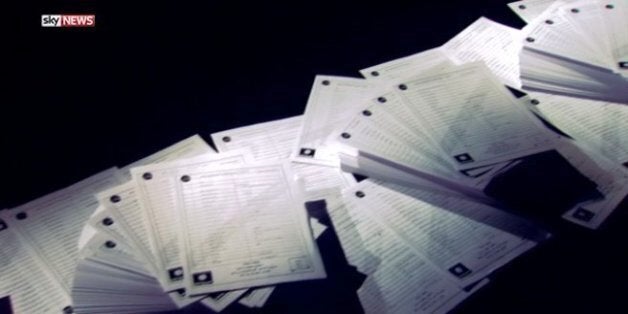 As many as 64 British people or people with links to Britain have been reportedly identified among thousands of Islamic State files.
The files, which were handed to Sky News, are said to consist of more than 22,000 documents which show the addresses, telephone numbers and family contacts of those who have signed up to join the terror group (also known as Isis, Isil or Daesh).
Among those listed in the cache of information being examined by intelligence agencies are two young men from Manchester, Sky News said.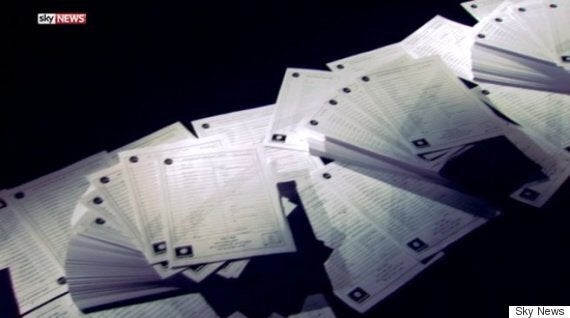 As many 64 British people or people with links to Britain were identified among the files
The broadcaster said it obtained the data, reported earlier this week, from a memory stick handed in by a former recruit to the terror group, the Press Association reported.
Now it is claimed the files contain the names of dozens of British people.
Manchester father Raphael Hostey is listed as the sponsor of another Briton named Anosh and known as Abu Dujana al Britani, Sky News said.
Hostey, who studied at John Moores University in Liverpool, left the UK in 2013 aged in his early 20s and was suspected to have joined IS. He was described by a judge as having become "an inspirational figure, encouraging others to travel and join in with Jihad".
Another Briton reportedly mentioned in the files is Khalil Raoufi who also left for Syria to join IS in 2013 and was from Manchester. He died in February 2014, a day after turning 20, having trained with the terror group and taken part in guerilla warfare.
Nationals from more than 51 countries including the UK are said to have filled in a 23-question "registration" form as they were inducted into IS.
The leak has been described by one expert as as a potential "gold mine" for security services and law enforcement.
Shashank Joshi, a senior research fellow at the Royal United Services Institute security think tank, said it could make it easier to prosecute fighters who return home, and could also provide new information on people who were not already known to have left the country.