The former head of the Navy has accused the public of "going mad" in their quest to name a new £200 Million Royal Research Ship 'Boaty McBoatface'.
Submit your suggestions for a name https://t.co/6feXAM3qXV @BAS_News #NameOurShip pic.twitter.com/GNLVgck7Yi

— NERC (@NERCscience) March 17, 2016
In a jovial interview on on the BBC's Today programme on Monday, Admiral Lord West suggested a more suitable alternative would be to name the vessel after a legendary British explorer.
QUIZ!: Real ship name or one we made up?
The former First Sea Lord, who has a fair bit of experience in all things ship-related, said: "If you go for crowd search in the current environment where everything is so gloomy then the average Brit comes up with some strange names.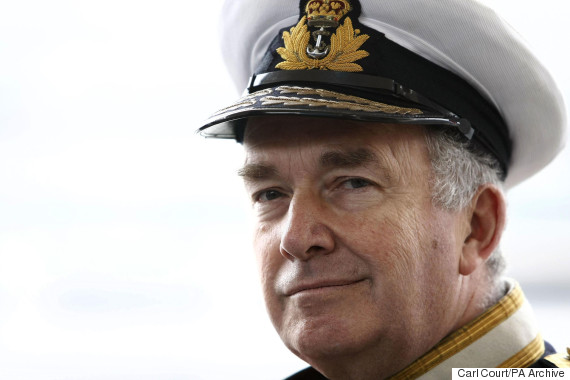 Lord West
if that boat doesn't end up being called Boaty McBoatface I'm outta here

— Mollie Goodfellow (@hansmollman) March 20, 2016
"It's the typical thing of Brits going mad, normally silly season, not at this time of year.
"I would go for an Arctic explorer, this ship is going to replace the research ship 'James Clark Ross' and the 'Ernest Shackleton' both of whom were famous Arctic and Antarctic explorers and I think I would go for that.
I will not rest until the expensive Antarctic research ship is named RSS Boaty McBoatface https://t.co/iVSASQ84j7

— Greg Jenner (@greg_jenner) March 19, 2016
"This would be appropriate bearing in mind this is a key bit of research where we're probably leading the world, one of the few areas where we're leading the world and we should all be very proud of it.
"I am rather proud we have silly names going around but I hope we don't select one."
It's undoubtedly a solid argument informed by decades of experience, but on the other hand......
BOATY MCBOATFACE!!

— Kate McCann (@KateEMcCann) March 21, 2016
In another blow for Boaty, the gentlemen responsible for suggesting the name in the first place in the Natural Environment Research Council (NERC) poll, has apologised.
Former BBC presenter James Hand said: "I read the story about naming the ship on the BBC website on Thursday and some of the entries were really funny - my favourite was Clifford The Big Red Boat.
"I thought I would throw one into the ring. By Friday night it was leading by a couple of thousand, and when the site crashed on Sunday it was leading by 8,000. It's been utterly bizarre."
Our current top 4 #NameOurShip suggestions. Have you voted yet? https://t.co/Vv5Or05r9l pic.twitter.com/Uf4u1XyHYf

— NERC (@NERCscience) March 18, 2016
Other suggestions have been to name it after Henry Worsley, the solo explorer who died of exhaustion and dehydration just 30 miles short of making an historic Antarctic crossing in January.
National treasure, Sir David Attenborough, is also a strong contender.
Such is the demand to cast a vote for what is the best name for anything ever, the NERC website regularly crashed over the weekend.
Due to a high amount of traffic some users may be experiencing problems using the #NameOurShip site. Please bear with us.

— NERC (@NERCscience) March 20, 2016
Unfortunately the final say will be in the hands of a panel of professionals.
The vessel, which is 128 metres long and is due to be in operation in the Arctic and Antarctic from 2019, will carry up to 90 scientists and support staff.
They're calling it what? Guess we'll have to go with 'Fishy McFishface' instead. #BoatyMcBoatface #NameOurShip pic.twitter.com/N48oOfRRqu

— The Saucy Fish Co. (@SaucyFishCo) March 21, 2016