It isn't every day Yale gets an offer like this.
Florida Governor Rick Scott has offered Yale University a new home in the Sunshine State.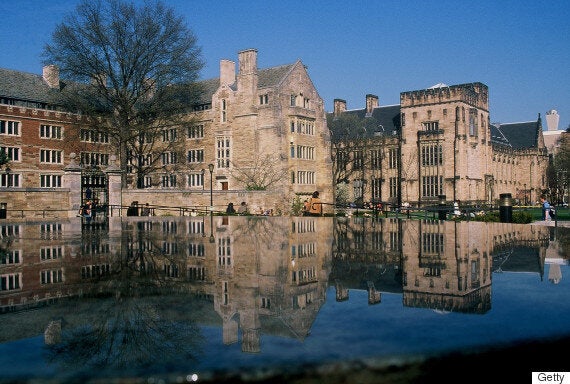 Yale has been in Connecticut for more than 300 years
Adding: "I can commit that we will not raise taxes on their endowment."
It seems unlikely that the New Haven institution will be swapping its stony arches for sandy beaches any time soon.
A Yale spokesman responded to the offer saying: "It's wonderful to be recognized as an outstanding asset, but Yale, New Haven and Connecticut have been on common group to great mutual benefit for 300 years."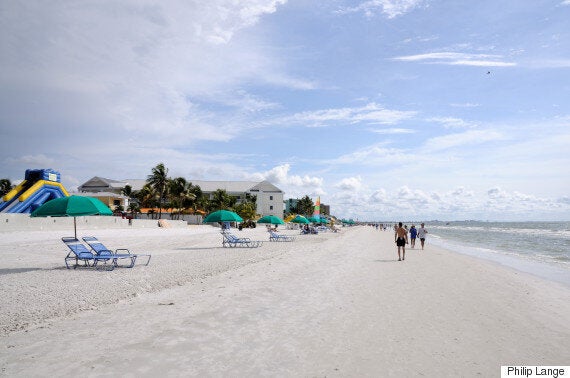 Despite the offer, it is unlikely that Yale will move to Florida
Speaking to the Hartford Courant on behalf of Connecticut Governor Daniel Malloy, Devon Puglia said that the state has no plans to impose heavier taxes on Yale's endowment.
"Many proposals are put forward during the legislative session and many stay as just that - proposals," he said.
"We value Yale, the students it educates, the research and innovation it generates, and the neighborhoods it strengthens in New Haven.
"As the governor made clear, we don't believe that new taxes should be part of our solution as Connecticut adjusts to a new economic reality."
Yale's $26.5 billion (£18.5 billion) endowment is the second-largest of any university in the United States. Harvard pips them to the post with $37.6 billion (£26 billion).
The University of Cambridge has the largest endowment in the UK with £5.9 billion.