The five things you need to know on Monday April 11, 2016…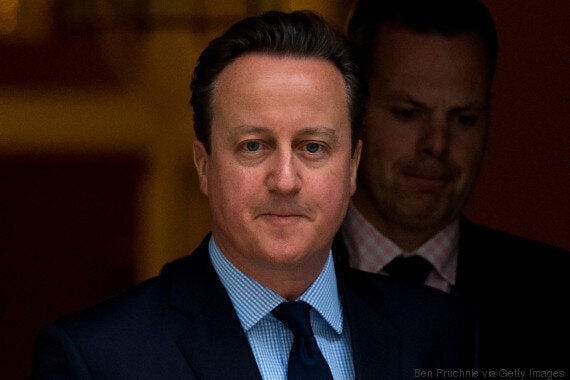 Well, that was a quiet Easter break wasn't it? Today, as if to prove how much the Government has missed being away, we are expecting not one but three Oral Statements in the Commons: David Cameron on his tax affairs, Sajid Javid on Tata Steel and David Lidington on a certain pro-EU leaflet.
The overnight lines from No10 are that the PM will use his statement to be 'very robust' about his tax affairs. Downing Street admits the past week has been far from ideal but it thinks it can get back on the front foot.
On policy, the PM will talk about implementing his manifesto pledge to create a new criminal offence for companies that fail to stop staff assisting in tax evasion. He'll also set out more on the new tax-dodging 'taskforce' set up by the HMRC and National Crime Agency. Cameron will also say how he'll cooperate fully with any Standards Commissioner inquiry into his affairs. (The Guardian splashes that HMRC chair Edward Troup once worked for a City law firm that acted for Blairmore Holdings, though he never had any dealings with its agent).
On the politics, he'll come out fighting. I'm told the PM was particularly furious with Jess Phillips' HuffPost blog, which had attacked his father Ian for not paying 'his fair share of taxes'. Cameron will say how hurtful he found such attacks, which those around him describe as 'disgraceful'. The PM's mother gets very upset when she sees her husband traduced publicly and in turn the PM is determined to defend them both. The main line on this is that Blairmore was not created to avoid tax and that all income received by the Camerons was taxed properly in the UK. There's a distinction between Blairmore paying Panamanian taxes and UK-based individuals paying UK taxes on Blairmore income.
The Mirror says Cameron has yet to explain 'a second secret stash of shares worth £72,000', but it seems we won't get any more details on that. There's a similar reluctance to cave to Jeremy Corbyn's demands that Cameron publish all his previous tax returns.
But what about George? Both he and the PM once famously claimed that 'sunlight is the best disinfectant', so will all this tax transparency now force the Chancellor to publish his return too? Well, the official line from the Treasury is that 'he is always happy to consider ways to offer even more transparency'. I'm told no decision has been taken yet but I'd be surprised if Osborne didn't follow the PM's lead sometime this week, mainly to prove that he has never had any offshore interests. Corbyn will publish his 'as soon as possible', his team say.
Some ministers (and many backbench MPs) are very, very nervous about the PM having opened the floodgates on their tax privacy. Nigel Farage last night told Radio 4's Westminster Hour he wouldn't be publishing his return: "No. Big no. I'm worried where we are going with this….I think in this country what people earn is regarded as a private matter."
But Jacob Rees-Mogg is unafraid. He told Today it was all the final fallout of the MPs' expenses affair: "Oh I think I'm going to have to. I think the mood has become one that is very clear. MPs within a year or two will be publishing their returns."
Inheritance tax has of course burned many a politician before now. Never forget that Gordon Brown bottled his snap general election after Osborne pledged at the 2007 Tory conference to increase the IHT threshold to £1m (a plan that was actually floated by Brown aide Spencer Livermore, but never taken up).
On the new revelation that Cameron's mother paid him two instalments of £100k, again the PM will be 'robust' in his statement today. No10 sources point out that many other families operate the same 'tax planning' and that the mood is turning in its favour, with independent experts like Martin Lewis saying there's nothing 'dodgy' about it.
Some in Labour worry that the party risks overplaying its hand, after John McDonnell and Corbyn both suggested yesterday that the party would review inheritance tax (and even the ultra-Blairite Philip Collins has called for a '100% inheritance tax'). The IFS's Paul Johnson tells the Telegraph today that inheritance tax is 'incredibly unpopular' and suggests it's time for a review to allow more people to pass on pension and house wealth to their children, not just the very rich.
The Mail today puts down its marker on this, splashing on a comment piece that the PM should say inheritance tax itself is 'immoral'. Last night, Farage told Radio 4 something that many Tory MPs would agree with: "I want to abolish inheritance tax, simple as. It is not currently Ukip party policy but I don't set party policy, I don't run discipline, I don't chose candidates. So given what's happened to property prices and everything else, I don't think this tax works any more."
3) TURNING OVER A NEW LEAFLET
From today 27 million copies of THAT leaflet will start dropping through English letterboxes, extolling the virtues of staying in the EU. The £9m cost is a drop in the ocean of Government spending but it's still £2m more than the total £7m campaign limit for the official 'Leave' and 'Remain' campaigns (which will be designated by the Electoral Commission this week).
Upto 50 Tory MPs want to vote for an amendment to the Finance Bill to force the Government to send out a £9m 'Leave' leaflet. The amendment will of course fail with Labour opposition, yet if Speaker Bercow selects it for a vote he will again find a way to inflict more pain on the PM.
Which brings us to the biggest issue in the tax row: does it risk undermining Cameron so much that it could result in a Brexit vote? hose polls last week showing a drop in trust in Cameron could prove very important indeed given how important he is in convincing Tory voters to back the Remain camp. Brexiteer minister Penny Mordaunt yesterday put her finger on it: "I think what this is about is trust. And he has to now demonstrate and build up that trust and rapport with the general public." T
Will that kind of talk have scotched Mordaunt's chances of promotion after June 23? There are some in No10 who don't see the funny side of such talk about 'trust' in the PM. But as Tim Shipman revealed yesterday, there seems to be a move to heal the party with the post-referendum reshuffle, with Boris and Gove offered significant rewards.
Some in Labour also fear that attacking Cameron too hard risks undermining the referendum. Corbyn has his Big Speech on Europe due this Thursday, so he may feel he can both attack Cameron and push Europe at the same time. I'm told he will probably attend PLP tonight. Given the Labour leader has 'had a good war' on tax so far, will his critics in the party back off? Don't bank on it. But some close to the PM feel that the one silver lining in the tax row is this: it's made Corbyn less likely to be ousted this year.
BECAUSE YOU'VE READ THIS FAR…
The Governor has hit back with his own video riposte here
The Channel 4/ICM survey of British Muslims gets lots of pick up in the papers today, revealing that only one in three British Muslims would tip off the police if they believed that somebody close to them had become involved with terrorist sympathisers. Just as much coverage goes to Trevor Phillips' (who wrote for both the Sunday Times and the Mail) as the former equalities chief says the UK is in danger of creating Muslim 'ghettoes' and 'a nation within a nation'.
But Andy Burnham has his own take on all this in a new interview with Progress magazine seen by HuffPostUK. The Shadow Home Sec says the Prevent programme isn't working and may even be creating the radicalism it seeks to root out: "the idea that the Muslim community is being checked upon, spied upon, creates the conditions for further alienation, and then potential radicalisation".
"When [David] Cameron makes comments on this agenda, he more often than not is blowing a dog-whistle in the direction of the Daily Mail. He isn't trying to win hearts and minds in the Muslim community. Really, that's quite serious."
But just as worrying perhaps is Burnham's verdict on our cops' ability to deal with a terror attack outside London: "We need to be able to reassure people that if a Paris- or a Brussels-style attack were to be committed in Britain, particularly outside London, we need to be able to show the capability to deal with it. I think there is a fear among us that it isn't there … outside London."
It may seem more mundane compared to all the sexier tax and Europe issues, but housing is still very much on the agenda in coming weeks.
The Housing and Planning Bill is set to get a rough old ride in the House of Lords over the next three weeks. After that the Government will have barely a week or so to sort it out during the local elections run-in. Today, there could be defeats on starter homes plans but on Wednesday the big stuff will take place on one-for-one replacements of high value home sell-offs. Next week will see votes on secure tenancies.
John Healey today meanwhile reveals that fewer than one in four under-35s is now set to own a home by 2020. Which all makes all this talk of inheritance taxes and wealth look either more infuriating - or more important - according to your political viewpoint….
If you're reading this on the web, sign-up HERE to get the WaughZone delivered to your inbox.
Got something you want to share? Please send any stories/tips/quotes/pix/plugs/gossip to Paul Waugh (paul.waugh@huffingtonpost.com), Ned Simons (ned.simons@huffingtonpost.com), Graeme Demianyk (graeme.demianyk@huffingtonpost.com) and Owen Bennett (owen.bennett@huffingtonpost.com)
Related