We all look forward to our summer holidays with such anticipation... until we end up with frizzy hair, streaky self-tan and an aching sunburn.
Time to banish your summer beauty woes and get your skin in great beauty shape for your next summer holiday.
While summer skin requires some special attention (and products - sun cream, sun cream, sun cream), there are certain rules to apply year-round to keep skin looking its best.
Dr. Marilyn Glenville, PhD, nutritionist and author of Natural Alternatives To Sugar, advises that women should be taking a daily multivitamin and mineral high in antioxidants, vitamin C (to boost collagen production and improve skin's elasticity) and omega 3 fish oils to keep skin hydrated and help stave off wrinkles.
She also stresses the importance of drinking water, avoiding excess sugar and sleeping.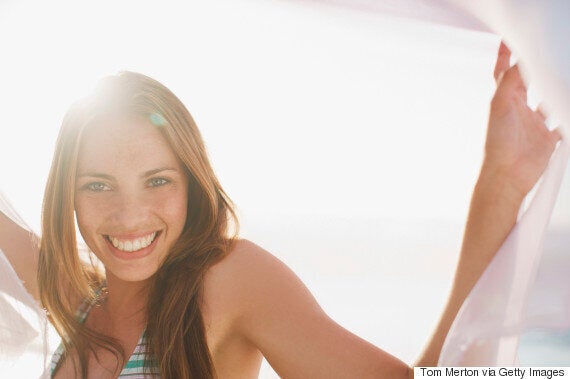 "During sleep your body repairs its cells and recharges its batteries. One of the hormones that is released by the pineal gland while you sleep is melatonin, which helps to prevent free radical attack. Your skin and body is under free radical attack every day so every night you need to protect it with a good night's sleep," explains Dr. Glenville.
"Sleep experts believe that the most important time for skin repair is between 10 pm and midnight so try to get to bed early and aim to eat your evening meal before 8 pm so that your body is not digesting when it should be resting. Lack of sleep is in itself stressful for your body and you can end up producing more of the stress hormones, adrenaline and cortisol, which will age you, just because of a lack of sleep."
Here's what you need to know to prep your summer holiday beauty routine to ensure you look and feel amazing when you hit the beach or uncover a picturesque new destination.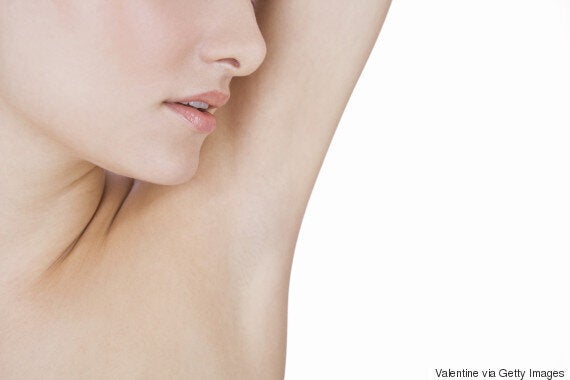 1. Get Softer, Smoother Underarms
Summer is the time of year we all want to strip off our layers and wear our favourite vest tops, strapless dresses and halterneck bikinis. But something we definitely don't want is stubbly, sweaty, irritated underarms getting in the way of our summer holiday bliss. As we up the ante with shaving and waxing when summer comes along, an unfortunate side effect for many can be sore and uncomfortable underarms.
Using a deodorant that repairs your underarms is a great way to avoid this. Dove Soft Feel deodorant contains 1/4 moisturising cream, so it'll leave your underarms feeling soft, smooth and like you want to do cartwheels on the beach all afternoon. The unique moisturising formula actually helps delicate underarm skin repair itself, and with its delicate feminine fragrance and powder touch it will keep underarms dry and soft.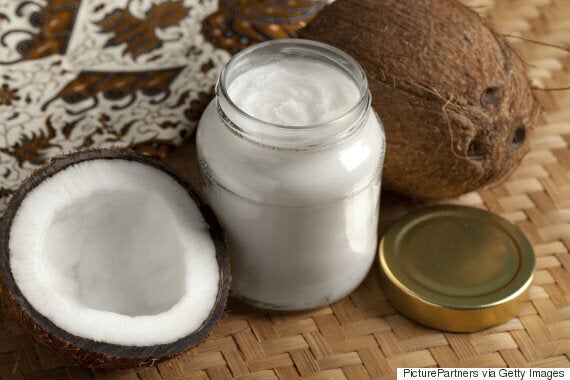 2. Put Some Coconut Oil In Your Hair
Coconut oil has been touted for its many benefits, from its healthy appeal as a cooking aid to its use as a facial cleanser. It's also a brilliant tool to get your hair summer-holiday ready and works as a great conditioner which moisturises and helps prevent breakage (research published in the Journal of Cosmetic Science found that coconut oil prevents protein loss from the hair).
With its natural SPF, coconut oil can also help block out damaging UV rays from the sun. Just run it through hair and use as a leave-in conditioner on beach days.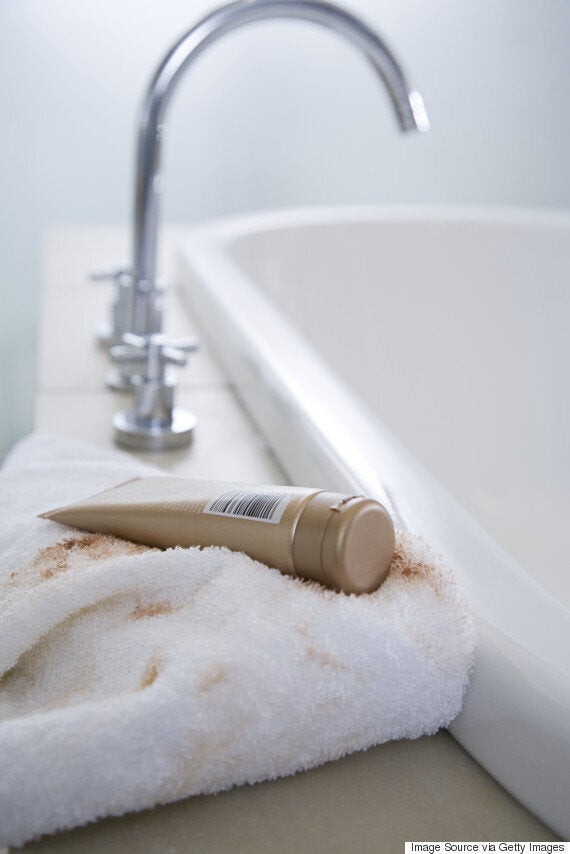 3. Use Olive Oil To Remove Self-Tan Stains
Start your holiday off looking sun-kissed and fabulous with the safest way to get a golden glow: a self-tan. To avoid looking streaky, try these top tips from tanning expert James Harknett:
1. Before tanning, place a damp face cloth in the freezer for 10 minutes. Then place gently over the face for 30 seconds. This will close the pores and ensure the self-tan doesn't cling to them.
2. Avoid moisturising before tanning. This is still the greatest cause of streaks as moisturiser thins out self-tanner. Use moisturiser on hands, wrists, ankles, knees and feet to dilute self-tanner on dryer areas of the body.
3. Always use a tanning mitt to apply your tan. They disperse the tan evenly across the skin for a flawless application. The genius of this product is it protects the hands from staining.
4. When sleeping in your tan, try keeping your arms and hands over the duvet, to avoid transference of colour onto the palms. If any tan has creeped onto the hands, work a little olive oil into the stain and then go over with a salt scrub to tone down.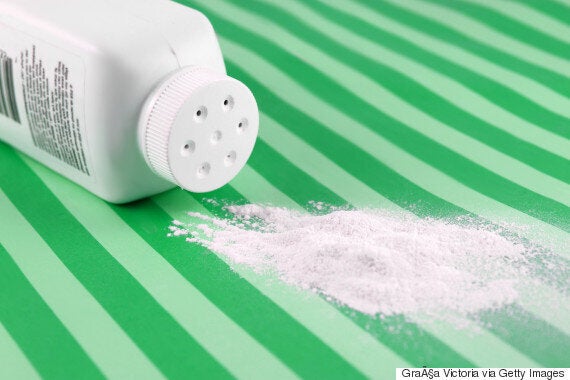 Not only can baby powder stop chafing and work as a dry shampoo, it can also be a saviour when it comes to wiping the sand off your body after a long day at the beach. Baby powder will also help to increase your fake tan's longevity.
"Protect your tan by locking in the colour with an oil-free moisturiser to keep hydration to the max," says Harknett.
"If you work out, sprinkle some baby powder in your sports bra and socks first. This stops the build-up of sweat tearing into the tan. Also try this on the joints, such as the inner elbows and backs of knees. Work in with a bronzer brush for best results."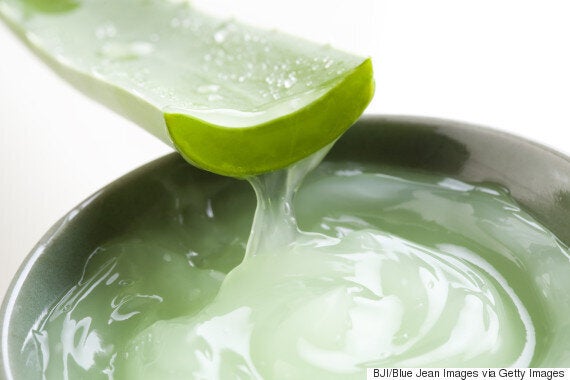 4. Aloe Vera Gel, Tea Bags & Yogurt Can All Help Soothe Your Sunburn
Sometimes, despite our best efforts - and copious slatherings of SPF - we still burn.
Thankfully, there are plenty of easy hacks to help ease the pain without any fancy products. You can try applying cold, plain yogurt to burned skin - leave on for 10 minutes to help skin heal. Tea bags can also help do the trick, as can anti-inflammatory aloe vera gel, which cools skin beautifully when you freeze it into an ice cube tray.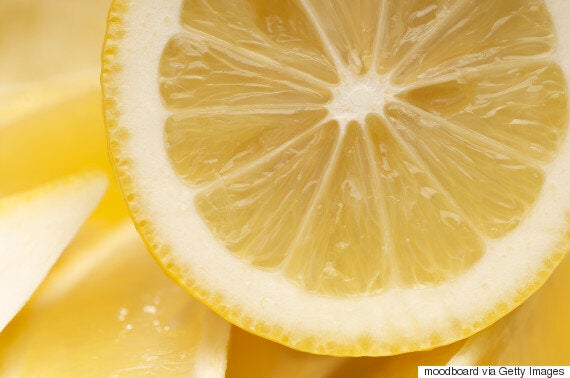 5. Lemons Can Make Your Hair Lighter
This tried-and-tested classic really works on days when you'll be out in the sun. Lemon juice is heat-activated and helps to lift pigment out of the hair, creating natural highlights. Blondes will get blonder but it works on brunettes too, delivering enviable caramel-kissed strands.