The five things you need to know on Saturday May 7, 2016…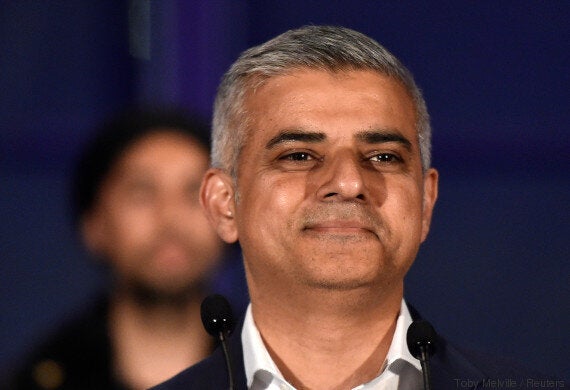 Thanks to the ludicrous technical delays, Boris Johnson remains in post formally for one more day (there has to be a full day of transition, legally). But from 0001 on Monday, Sadiq runs a city of more than 8 million people, a budget of £3bn and becomes one of the biggest players Labour has in office.
The win was comfortable, and decent turnout ensured that Khan got 1.3m votes: the largest personal mandate of any politician in UK history and the first Muslim mayor of an EU capital. Thanks to the lateness of the hour, there was some weird karma going on for Ed Miliband too. As one of Ed's close friends pointed out to me gone midnight, today's result came exactly one year to the day when he lost the 2015 general election.
To some, Khan's election felt like an Obama moment, the son of an immigrant showing that the politics of race that have dogged this country since Smethwick may finally be put to bed. As elections expert Tony Travers said, although London has a 12% Muslim population, the swings to Khan across the city showed that non-Muslim votes had driven his victory.
One tweeter put it succinctly: "Muslim London Mayor. Muslim Bake Off winner. Muslim Footballer of the Year. Bloody Muslims, they really hate the British way of life…"
Sadiq's victory speech talked about a victory for 'hope over fear, unity over division', a reference to the angry elephant in the room that was Goldsmith's highly controversial campaign (see below).
Note that Khan didn't mention Jeremy Corbyn once in his victory speech (and all by-election or big election speeches normally have a cut-and-paste 'my leader is amazing' section for the telly crews). The Ken Livingstone effect deprived Labour of what would have been a stunning outright majority on the GLA, with Jewish votes costing it Havering and Redbridge.
On Newsnight, Charlie Falconer pointed out "you can't win in London if you are simply a machine politician….it's more to do with Sadiq than Jeremy Corbyn". Let's see just what that first Khan-Corbs photocall looks like. Team Corbyn want one today, pointing out this was a Labour victory not just a personal victory. Surely Khan will agree to one? Won't he?
There's one coda to all this: just how quickly will Labour hold a by-election in Tooting? On the back of this surge, there will be pressure to hold it very quickly. But don't forget just how tight a marginal it was in 2015 and how the Tories think gentrification could swing it their way.
Zac himself made a 'blink-and-you-miss-it' concession speech, showing a lack of grace that his critics will say proves his image as a gentleman politician was never deserved.
Even at that late stage, he could have redeemed himself by condemning the disgraceful antics of the Britain First candidate who turned his back theatrically while Khan delivered his acceptance speech. But he didn't. (Thankfully Twitter tore apart the knuckle-dragger quite effectively)
And the Tory recriminations had started within minutes of the polls closing on Thursday but they got worse last night. Ken Clarke was scathing, Steve Hilton said the campaign revived the 'nasty party' tag and even Zac's sister Jemima tweeted: "Zac's campaign did not reflect who I know him to be - an eco-friendly, independent-minded politician with integrity."
There was delicious timing in that Lynton Crosby received his knighthood for services to politics yesterday. Crosby says he took no part in the Goldsmith campaign but his colleague Mark Fullbrook certainly did.
Overnight, Fullbrook's approach was defended by the Sunday Times' Tim Shipman with an assessment that No10 may think but will never say publicly: the 'ugly' campaign was needed because Zac was such a weak candidate.
The battle for Zac's honour will probably continue - and I remember Boris aides complaining bitterly in previous elections that Crosby had cramped his style - but it's worth noting that a mayoral candidate ultimately has to take responsibility for what's put out in their name.
And in the final stages, Goldsmith was defiantly proud of his decision to question Khan for sharing platforms with alleged Islamic radicals. But that stench of 'Muslim=terrorist' was not pleasant for many, many Tory activists in the capital. Michael Fallon on Today made a stab at defending what most of his colleagues see as the indefensible.
Lord Ashcroft (no friend of Crosby's) said the campaign was 'awful' and some point to the final British tally for the Wizard of Oz's firm as this: three victories (2015 gen election, 2008 and 2012 Mayoral election), two losses (2005 gen election, 2016 Mayoral).
The divide-and-rule leaflets for Hindus and Sikhs didn't appear to work anyway. Onkar Sahota has increased his majority in Ealing and Hillingdon, with suggestions that better off ethnic minority voters had switched their 2015 general election Tory votes to 2016 Labour ones.
Goldsmith may well be tarnished for a long time thanks to his embrace of this ugly campaign. But that's the thing: 'winning ugly' (a football term he may not be aware of) kinda involves winning. His campaigns for better air quality in London were ahead of the curve. And maybe he will claw something back by keeping his promise to resign as an MP if Heathrow is approved. Yet a campaign that was meant to trash Khan's reputation certainly ended up trashing Zac's.
'Better than expected' is the always the most politically telling phrase after any election night and Team Corbyn should be sending a jeroboam of champagne to academics Rallings & Thrasher for their prediction of 150 Labour seat losses in the English council elections.
It was that figure that set the bar so low that even though Labour had a net loss of 24 seats - the first by any Opposition leader for decades - Corbyn, John McDonnell and Jon Trickett could all claim it was 'better than expected'.
And the spin matters because it's what is causing the wobbles among some of the plotters who want to topple Corbyn. There are undoubtedly splits over whether to strike this summer or next year or 2018. But many are waiting to see how the dust settles this weekend. Some big names are expected to write op-eds going for the leader, and councillors frustrated with the leadership are certainly poised.
I've talked to some senior figures among the malcontents (read the piece HERE) and most want to wait to take the temperature of the PLP and then decide what to do after the EU referendum. "It's a live discussion" one MP tells me. The narrative of giving it another year worries some of the hard core critics. "The problem with this 'give Jeremy enough rope and he'll hang himself' is that if you give him enough rope he'll hang the Labour party," one says.
And waiting a year or two will give Team Corbyn more time to organise and entrench themselves, some say. The NEC could change its rules on the leadership, the £3-ers could be given more power.
Just what would now act as a sufficient 'trigger' for a challenge is up for debate. Obviously, if Brexit happens, it's game on as Corbyn will get the blame for not batting hard enough for the In camp. But others talk of continuing dire opinion polls (and the Mayoral result shows the pollsters are back on form), some predict it could be a random Corbyn 'response to a major event', as with his 'shoot to kill' remarks on the Paris attacks. Yet others think a reshuffle that sacks Hilary Benn or clears out the shadow whips office (Alan Campbell is the man the PLP will die in the ditch for) could be the trigger.
The plotters don't lack numbers or stalking horses ready to go over the top. But any coup required the tacit agreement of the soft left, who have their own candidates poised for a second wave contest. Yesterday's effective spin may have dimmed their appetite for change. Some big names, seen as necessary for any effective coup, are hesitating about giving their blessing.
James Schneider, the Momentum chief, told Today that the party had made "big improvements" in councils in marginal seats such as Ipswich, Harlow and Norwich. But the bigger worry is that Jeremy Vine graphic yesterday showing that without Scottish seats, Labour now needs to outperform Blair in Tory seats like Kensington to have a sniff of victory in 2020.
BECAUSE YOU'VE READ THIS FAR…
4) THE TORIES THE TORIES THE TORIES
On Newsnight last night, Charlie Falconer said that for Labour to win it needed a leadership that showed it was capable of taking on the 'elites' but also that "won't destroy the prosperity of the country". He added "we are strongest on the first of those two", which is as close as you'll get to a Shadow Cabinet minister admitting Labour still isn't trusted not to wreck the economy.
And David Cameron's smooth welcome of the election results in Peterborough yesterday showed just why he's good at this game. He rightly pointed out he should have been worrying about losses of Tory councils but none were. And that's the real story of 2016. As some pointed out in the PLP when Trickett first presented his strategy, there was no ambition for taking Tory seats, rather than just 'hanging on' to Labour ones.
Despite the trashing of the compassionate Conservative brand in London, Tim Montgomerie rightly points to the stunning rise of Ruth Davidson and Stephen Crabb as a way forward for a post-Cameron Tory party. No10 says Andrew Feldman put a lot of heft into the Scottish operation and deserves credit too (though the Channel 4 News police probes on election expenses continues to cause some concern).
Shadow Scottish Secretary Ian Murray was most vociferous yesterday about his leader: "I don't think that the public see the UK Labour Party led by Jeremy Corbyn (my italics but his too kinda) at the moment as being a credible party of future government in 2020". Murray's words were seen in the PLP as more of a defence of Kezia Dugdale from a left-wing challenge, but they struck a chord with MPs.
The Record's Torcuil Crichton has a lovely Labour source quote in Scotland, mocking the leadership's line: "Anything less than a 25% swing against us is progress on last year". Scotland's result do look like a fundamental realignment in British politics and one that makes Labour's hopes of governing as national party even more remote than ever.
But the Government were shameless yesterday in burying difficult stories, from RSS David Attenborough to the huge U-turn on forced academisation. The academies cave-in really was a Boaty McVolteFace and proof that with a majority of 17, the Government is having a very difficult time in getting any radical policy through at all.
The sheer scale of the academies climbdown should not be underestimated, and it's yet another of the Chancellor's Budget announcements that has crashed and burned. The 2016 Budget is on any measure more of a shambles than the 2012 Omnishambles (which was fun with pasties etc but resulted in nowhere near as many substantial policy reverses).
Team Corbyn will claim that all these U-turns prove that at last there is an effective Opposition. Their critics will say it's more about a canny cross-party approach by Labour peers working with the grain of Tory backbench unease. And opposing is one thing. Showing you can govern is another entirely.
If you're reading this on the web, sign-up HERE to get the WaughZone delivered to your inbox.
Got something you want to share? Please send any stories/tips/quotes/pix/plugs/gossip to Paul Waugh (paul.waugh@huffingtonpost.com), Ned Simons (ned.simons@huffingtonpost.com), Graeme Demianyk (graeme.demianyk@huffingtonpost.com) and Owen Bennett (owen.bennett@huffingtonpost.com)