The five things you need to know on Wednesday, September 14, 2016…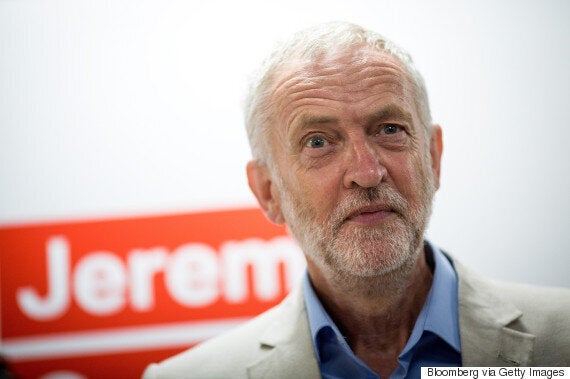 It's PMQs time again and after last week's performance from Jeremy Corbyn many Labour MPs think that things can, ahem, only get better. Failing to exploit Tory leaks over new grammars was a glaring omission a week ago, will the Labour leader mention it today?
Jezza could do worse than following Angela Rayner's lead, simply quoting at length the departed David Cameron's verdict that it was 'delusional' to believe extending state school selection would help the poorest. He could also just cite some of the many Tory MPs' speeches in the Greening statement on Monday.
However, Corbyn's tense relations with his own MPs continue (Jess Philips ousted his ally Dawn Butler as women's PLP chair last night) and the boundary review and talk of revenge deselections hasn't exactly calmed things down. As our Ned Simons reports from a #KeepCorbyn Brighton rally last night, the PCS union president says it's the 'democratic right' of members to get rid of MPs who don't share the Corbyn vision.
But the rally also saw postal workers' union leader Dave Ward reveal a new thesis about how effective Corbyn was as leader. "Everything they throw at him, does he not just get stronger and stronger? And isn't that what leadership is really about?," Ward said of Corbyn. Here's his words (you read em here first):
"I call it the curse of Jeremy Corbyn, because everybody who has told him to resign has bloody well resigned themselves. Even Cameron has gone the other day, he's got rid of him as well. I have a message for Theresa May, got rid of Cameron, Jeremy did. And the curse of Corbyn, Theresa May, is going to strike on you, we're going to get you out and Jeremy will be in No.10."
'Delusional' is a buzzword right now, and Owen Smith said that's what Corbyn was about his chances of power. The Corbyn camp hit back hard. Tonight SkyNews is due to hold the final televised hustings (though Team Corbyn had 'concerns' about the 'balance' of the audience). It's nearly over folks…
2) MUAMMAR, JUST KILLED A MAN
The FAC's report does to Cameron on Libya what Chilcot did to Blair on Iraq. The intervention in Libya was carried out with no proper intelligence analysis, "drifted into opportunistic regime change" and shirked its moral responsibility to help reconstruct the country following the fall of Muammar Gaddafi. Yet again, toppling the dictator was the easy bit, failing to plan for the mess left behind was an act of almost criminal negligence. The irony is that Cameron kept telling people he'd learned from Blair's mistakes.
Of course, Cameron loyalists know that Crispin Blunt, the FAC chairman, has long been a sceptic of the Libya operations. But that doesn't blunt the criticisms of the report. As I wrote yesterday, it's Cameron's focus on tactics rather than strategy that could end up as his defining characteristic. Former defence staff chief Lord Richards, who frequently warned of the pitfalls in Libya and Cameron's lack of strategy overall, is due on Today.
Cameron and Sarkozy led the way in Libya and Obama was often dissed by No10 for dragging his heels. But maybe Obama was right to keep things at arm's (or jet bomber's) length. After Libya was left as a haven for Islamic State, it's been the Yanks to the rescue recently. Their bombing runs have forced the terrorists to head south in to the Sahara.
3) WRITE HONOURABLE MEMBER
Dave meanwhile is moving on quickly. The Times has a scoop that he's signed up top literary agent Ed Victor to sell his memoirs (he wants a £4m advance but may get half that). The book will be his 'main project' for the immediate future, amid claims he's turned down an offer of a board position with Tesla and SpaceX chief Elon Musk. In one sense Cameron will be a pale Heir to Blair on this one: the ex Labour PM go a £4.6m advance for his 'The Journey', but Dave just lacks the same pull in America to justify such a big fee.
The Standard yesterday reported that Cameron staff are 'phoning the estate agents' to find him a London office now that he's been given two weeks to clear out of the Commons. It seems like he's also holding out for some kind of party conference farewell slot, but it remains to be seen if that's just a bit too '#awks' for May.
Another bit of the Cameron legacy, his pledge on overseas aid spending, features in the Mail splash of its Priti Patel article. The new DfID Secretary makes clear the 0.7% aid pledge is being retained, but woos Mail readers with a claim that some of the case is being 'stolen' and 'wasted'.
BECAUSE YOU'VE READ THIS FAR…
Clinton's campaign is in pretty bad shape, but here's an attack video that reminds voters how 'traditional' Trump is on parenthood.
The sheer greed of the production company behind Great British Bake Off appears to have backfired spectacularly, as presenters Mel and Sue quit the show in protest at its move from the BBC to Channel 4. The papers, acutely aware that this is the UK's most popular TV show, are full of neat puns, though my fave on Twitter yesterday was Mary Berry having to trigger 'Arctic Roll 50' before approving 'Breadxit'.
Channel 4 may end up paying £75m for a tent. Given it has complained about Government privatisation, it's odd that it's acted like an aggressive private company, but failed to get the goods. Shadow Culture Minister Chi Onwurah told MPs that the Bake Off blunder was down to Tory cuts leaving the Beeb without the funds it needs. Will Jezza risk that one in PMQs?
But there's another BBC departure that has caught the eye too, with former Trust chair Rona Fairhead told to apply for a new post that had been promised to her on the nod from Cameron. The Telegraph says it's May's 'first scalp' (though Michael Gove may claim that title).
Renewing your political vision while in office is the hardest trick to pull off in Government (just ask Gordon Brown), and while May's team know their strange honeymoon period is at an end, the shock of the new always helps. Hints yesterday that Hinkley C will be rejigged on grounds not of security, but of price, are a case in point. (Though the latest this morning from ITV's Chris Ship is that Hinkley will get the go-ahead after all).
As Sports Direct and Hermes show, 'Horrible Bosses' are facing the heat these days, from both Government and Parliament. The BBC reports that Unison is backing care workers law suit against council contractor Sevacare for pay rates of as little as £3.27 an hour. Given this case is at an employment tribunal, it's maybe an opportunity for Corbyn at PMQs to raise tribunal fees once more. Or for the Treasury to issue a blood-curdling warning about tackling minimum wage loopholes?
In another example of the May Government's 'clean slate' approach, HMRC has announced it won't renew with its contract with controversial US tax credits firm Concentrix. The company faced a raft of complaints over the way it stopped benefits, with one woman accused of wrongly being married to a dead pensioner.
The Concentrix crackdown is the kind of move a new Labour government would announce with some fanfare and it's proof that the PM's team know how to use the momentum of a new administration - and of how civil servants like HMRC's Jon Thompson know they can flex their muscles.
Frank Field welcomed the news last night with a typically robust statement, saying the firm's "reign of terror" was coming to a close. "The government has acted decisively in protecting vulnerable Britain. This holds out huge prospects and, for some exploiters, horror, in the near future." Labour's Lou Haigh recently asked a raft of PQs about the company too after complaints from constituents.
If you're reading this on the web, sign-up HERE to get the WaughZone delivered to your inbox.
Got something you want to share? Please send any stories/tips/quotes/pix/plugs/gossip to Paul Waugh (paul.waugh@huffingtonpost.com), Ned Simons (ned.simons@huffingtonpost.com), Martha Gill (martha.gill@huffingtonpost.com) and Owen Bennett (owen.bennett@huffingtonpost.com)
Related