The five things you need to know on Thursday, September 15, 2016…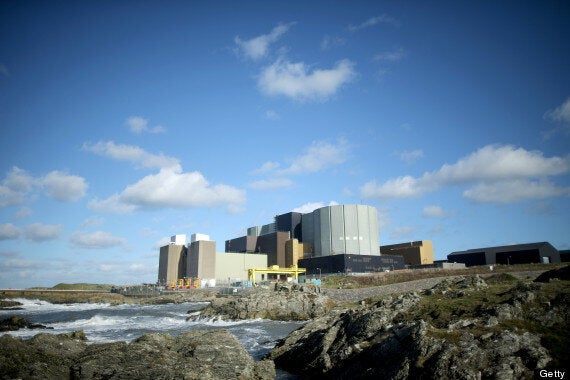 1) NUCLEAR STRINGS THEORY
The row over Hinkley, with its complex financial 'strike prices' and 'contracts for difference', is boring the wits off some people. But this isn't a little local difficulty affecting Somerset and energy wonks.
The sheer scale of the project's cost, the jobs dependent on it, the signals it sends about other infrastructure schemes like HS2, as well as our future relations with China post-Brexit, are all good enough reasons to sit up and take notice.
ITV's scoop yesterday that the deal with the French and Chinese will now go ahead has been followed up with further confirmation from the BBC. The Times adds its intel to a Bloomberg report that French officials confirm Theresa May will approve the £18bn deal but with significant strings attached. Among those could be lower costs, a smaller stake for the Chinese and tougher regulatory hurdles.
There's a strong suspicion in industry that the strict caveats could be enough to deter the Chinese from going ahead with building (as opposed to investing in) a new, more controversial plant in Bradwell, Essex. No.10 hinted yesterday that the two deals were very separate contracts, which is not really how the Chinese see it.
There's a theory floating around that May is imposing such strict conditions that the French or Chinese just pull out, with the commercial strings just a cover for killing a deal that the spooks are very nervous about. But if it goes ahead, it could prove that May means business, and that if you bargain hard, you get what you want.
There was a strong rumour that the announcement would come on Monday (when the House is in recess), but it now sounds like it will be in the Commons this afternoon in an Oral Statement.
Yesterday, Jeremy Corbyn had his best outing at PMQs in some time, seizing on the grammar schools row to make Theresa May look very uncomfortable (and flat-footed) indeed. The Tory leader had achieved that seemingly impossible feat of uniting the Parliamentary Labour Party.
Of course, some MPs have argued that the bar is so low for Corbyn at PMQs that he simply has to avoid tripping over his shoelaces and it's a victory. But the Labour leader, albeit a week late, made the Tory backbenches squirm (their silence was palpable) by focusing on one issue, quoting Cameron back at May, and reacting to his opponent's non-answers.
Yet within hours of the session, the Corbyn leadership campaign team released a 'hit list' of Labour MPs who it felt had undermined him with their conduct and online abuse. Jess Phillips, Tom Blenkinsop, Frank Field, Anna Turley even Tom Watson, were all named (I've been passed some of their offending tweets too, many of them monitored by the pro-Corbyn @LabourAbuse Twitter account).
A Corbyn 'spokesman' had also urged Owen Smith to disown the MPs. The whole thing triggered a huge backlash, and not just from MPs. Senior Corbyn allies were furious that the media team had ruined a rare day of unity. And there were suspicions that this was down to the real 'hit man' on Team Jez: John McDonnell, who is thought to want a harder line on rooting out PLP rebels after Corbyn's expected re-election.
One Corbyn insider texted me: "It is Pound Shop Malcolm Tucker stuff..It is the height of incompetence from the leadership campaign media operation". A Labour source told me: "It was mistakenly put out by a junior member of the team, who has been suitably chastised." It's unclear if 'chastised' meant 'sent to the gulag'.
But Corbyn himself seemed to endorse the hit list in the SkyNews hustings last night. "There was information put out there which is statements that colleagues made on the record and it's all stuff that is out there on the public record." Asked about Watson's remark that Momentum were a 'rabble', Corbyn replied 'He said it".
Corbyn has a Big Speech at Bloomberg today in which we are told he will lay out his economic plans. He may well want to renew the olive branch to former Shadow frontbenchers and the PLP.
Labour will move the writ for the Batley and Spen by-election today at 9.30am, with the poll on October 20 (and a female candidate all but certain). Will the Tories will move the writ for Witney, to avoid a November by-election?
Culture Secretary Karen Bradley will today make a Commons statement on the BBC's Royal Charter, setting out plans for the Corporation over the next 11 years. The newly promoted Cabinet minister is keen to get on the front foot and the overnight brief is all about highly paid BBC 'talent'.
Bradley is tightening a clause in the charter so that all employees and presenters paid more than £150,000 a year will be identified. Currently, the BBC reveals the salary details of executives who earn more than £150,000, but the government wants it to go further.
The original plan set the level of disclosure at £450,000, which would have affected names including Chris Evans, Gary Lineker and Graham Norton, but the lower threshold would increase the number of current stars whose salaries would be made public from seven to 109. Strictly's Claudia Winkelman and newsreader/Antiques Roadshow queen Fiona Bruce may well feature.
The Beeb has argued that releasing stars' salary details would affect its ability to attract and retain top talent. And after the row over Bake Off this week, its defenders have a wider case to make about 'Tory cuts' preventing it from delivering populist, public service television.
BECAUSE YOU'VE READ THIS FAR…
Nigel Farage famously once told former EU 'president' Herman van Rompuy that he had "all the charisma of a damp rag and the appearance of a low-grade bank clerk". That was back in 2010, which seems eons ago now (as EU leaders gather in Bratislava for a May-free summit), but today the ex-EU chief is back warning about the timetable for Brexit.
Van Rompuy has told the BBC's Today prog that "no serious negotiations will take place" on Brexit until after the German elections in October 2017 - even if the UK triggers Article 50. He's kinda stating what many suspected, of course, but has the advantage of being very well plugged-in to the Brussels machine. So all this talk of work permits, visas, single markets and other big issues will be so much hot air for a year at least.
Jean-Claude Juncker was unabashed yesterday as he repeated his calls for a 'common military force' in the EU. He also used his annual 'state of the Union' speech to declare 'Europe means peace'. Farage's message was more like 'peace off'. He declared the EU's 'divorce lawyers' such as Guy Verhofstadt were federalist 'fanatics'.
Farage's own exit looms though, from the UKIP leadership. The party's annual conference gets going in Bournemouth tomorrow and our man Owen Bennett has been sizing up the new era for the party.
The whole idea of 'safe spaces' in universities causes massive friction between its proponents and opponents. The concept originated as a way for gay people and others to meet without fear of being abused. But in the last few years the the term has been widened to include places where students can avoid offensive ideas. In the States, it's a Big Thing.
Theresa May stepped into the row at PMQs (having rather bizarrely confirmed Christmas means Christmas), saying the idea of shutting down 'debate' among students was 'quite extraordinary'.
There was another dividing line with Corbyn here however. Labour sources later indicated that he did not agree with May's position, highlighting his strong opposition to abusive behaviour in public debate. Corbyn believes the issue is a matter for universities, we were told.
If you're reading this on the web, sign-up HERE to get the WaughZone delivered to your inbox.
Got something you want to share? Please send any stories/tips/quotes/pix/plugs/gossip to Paul Waugh (paul.waugh@huffingtonpost.com), Ned Simons (ned.simons@huffingtonpost.com), Martha Gill (martha.gill@huffingtonpost.com) and Owen Bennett (owen.bennett@huffingtonpost.com)