The five things you need to know on Friday, December 16…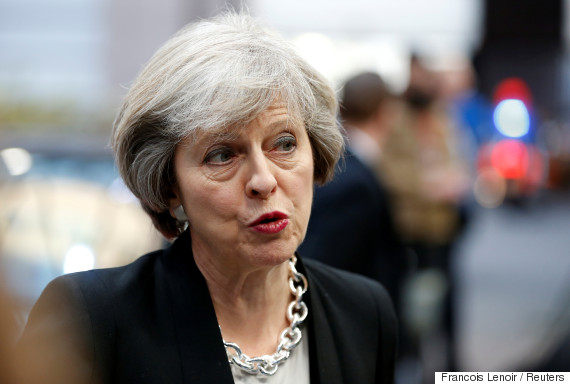 1) BREXIT, PURSUED BY A BEAR
Theresa May legged it from the EU summit last night, ditching a promised press conference in favour of some prepared 'remarks' about Russia. Dubbed Theresa 'no-Maytes' after that excruciating clip of her looking friendless among fellow leaders, she clearly didn't want to stick around to answer tricky questions about her isolation. Or trade. Or migration.
May has for months vowed there'll be 'no running commentary' on Brexit. But last night her strategy looked instead like it had been re-arranged into a kind of anagram of 'running away! no comment!'
Earlier, the PM certainly looked awkward as she refused to answer questions about whether the UK's ambassador was right to warn a trade deal with Brussels could take up to 10 years to sort. Sir Ivan Rogers snuck out of their ministerial car and also stayed mute on the topic.
Because May scarpered, it was left to the Irish PM Enda Kenny to reveal she had told the summit she wanted the issue of EU citizens' rights sorted 'early' in the Brexit talks. But in a sign of EU solidarity, he warned Ireland would not sign a bilateral deal with the UK until May had settled with the whole EU first.
On the wider Brexit picture, the Czech foreign minister confirmed that EU negotiator Michel Barnier was demanding a £50bn 'exit fee' for the UK. The FT reports that France is urging the bloc to curb the City's role as a euro clearing house. A new Lords report warns Brexit could make us less safe. Oh, and Leave-voting Wigan is to lose 99 jobs at its