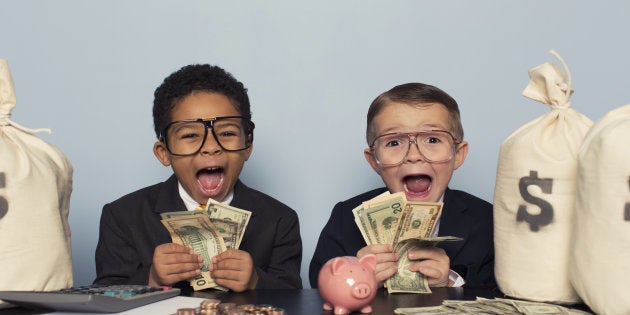 Research indicates that it costs around R90,000 a year to raise a child, according to financial planner Sydney Sekese (CFP®).
On a straight line projection - that is with no inflation or growth - that's over R2,07 million by the time the child reaches 23 years of age.
He compares the cost of raising a child to having a second bond on your home. This is because raising a child is a long-term commitment that could last 23 years or more - including starting a first job.
"Raising a child is not cheap or easy and one must have a solid financial plan in place to ensure that you can give your child the best life possible and prepare them well for adulthood," says Sekese, who was the Financial Planning Institute's Media Award winner for 2016.
The monthly costs to be factored in depend on the lifestyle, household income, money management and attitude of the parent. The main costs involved are education, clothing and past-time activities, such as ballet classes, playgroups and soccer clubs.
For those parents who can afford it, the entertainment expenses of those various gadgets and toys need to be factored in as well.
"Most parents are ignorant of the various expenses of raising children."
"Most parents are ignorant of the various expenses of raising children. Having a plan in the form of a budget is a great way of managing expenses to ensure that parents are living within their means," says Sekese.
A practical way of monitoring this budget is to create envelopes for each of the major expenses and stash receipts for review at the end of each month. If for example, the food envelope tends to bulge each month, it means the parent is over-spending on food.
As for education costs, it is estimated that three years of university education will currently cost R300,000 to R350,000 for tuition, books, room and board and other expenses such as a computer, cell phone and internet access. This could be projected to cost R1 million by the time a six year old attends university.
This equates to roughly a R3,000 per month investment, assuming a 6 percent return and assuming the child is currently six years old. -- Fin24