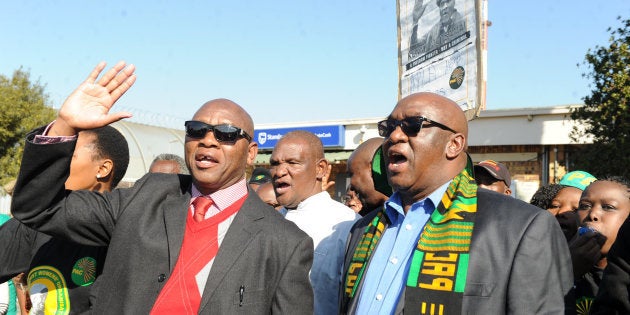 Former Pan Africanist Congress (PAC) combatant Kenny Motsamai has been granted parole.
On Wednesday, Motsamai walked out of the Boksburg prison a free man after the parole board granted him parole, a correctional services official confirmed to News24.
The parole board was expected to meet on Wednesday after his conditional parole expired on the day.
The PAC leader who spoke to News24 while finalising his paperwork with his parole officer said he was at a loss for words.
"This will be my first time sleeping outside of here, with my family after 27 years and 11 months," he said.
"I am just very, very happy," he added.
He said he would join members of the PAC and EFF waiting outside the prison to celebrate his release.
The former PAC armed wing combatant was granted day parole last year under strict conditions that included leaving Boksburg prison daily at 08:00 and returning before nightfall.
His movements were monitored through a tracking device and he was barred from participating in political meetings.
Car wash plans
However, on Wednesday morning the conditions were removed.
"We are happy as PAC, we have waged serious campaign for release of Kenny and others. We understand that others will be released in weeks," PAC secretary general Narius Moloto told News24.
The party announced that Motsamai will be opening a car wash to help him and other unemployed youths.
The PAC and Motsamai have always maintained that he was a political prisoner who contributed to the liberation struggle and that for him to remain in prison in a democracy was unjust.
They argued that the murder of which Motsamai was convicted in 1989 happened during the struggle against apartheid.
Motsamai was imprisoned for killing a white traffic officer in Rustenburg during what the Azanian People's Liberation Army called a sanctioned bank robbery. -- News24