The five things you need to know on Monday, March 13…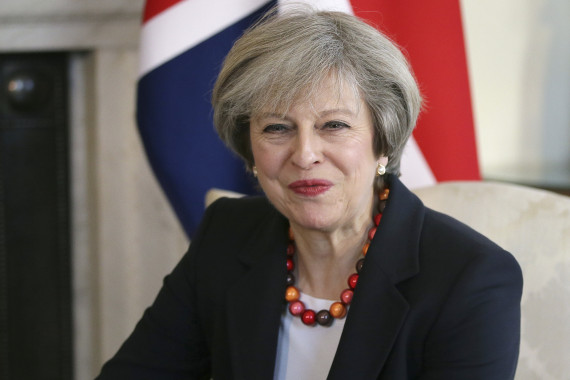 1) WITHDRAWAL METHOD
By 7pm tonight - or 10.30pm at the latest - Parliament should have finally approved the EU Withdrawal Bill that allows Theresa May to trigger the formal Brexit process. The timing all comes down to just how carefully worded David Davis's response is in the Commons to Lords amendments.
If DD continues his habit of pragmatism and respect for (rather than resentment of) the House of Lords' scrutiny role, Labour will almost certainly back down and not send any more amendments back. But if DD plays hardball and dismisses the Lords' concerns out of hand, there could be a fresh delay with retabled or reworded amendments. Just what DD says about a final vote if there's no deal agreed with Brussels, that's the area to watch.
Lib Dem peers had threatened to get their campbeds out, talking on the bill even if there were no more votes (unlike the Commons, there's no guillotine on debate). But even Tim Farron's team acknowledge they are now unlikely go that far. As for Tory rebels' stance on the 'meaningful vote' amendment to give Parliament a final say on the Brexit deal, one tells the FT: "We're aware that politics is a numbers game — and we don't have the numbers". Even George Osborne will back it, the Sun reports.
Expect a few Tory MPs and possibly ministers eyeballing the Lords in the Upper House again, before the bill is cleared. The EU (Notification of Withdrawal) Bill could achieve Royal Assent tomorrow morning before being announced by the Speakers of both houses some time after prayers at 11.30am. It's possible the PM could then trigger Article 50 tomorrow in her Commons Statement at 12.30pm. That really would be sprinting out of the blocks on 'the B of the Bang' of Brexit.
2) BUDGET FUDGE-IT
As much as many in No.10 and No.11 would want to forget the last few days of Budget backlash, there's no escaping it. The Commons debate on Big Phil's Big Red Book continues later, and OBR chief Robert Chote gives evidence on it to the Treasury Select Committee from 3pm. The PM's attempt to fudge the self-employed National Insurance hike, with a review this summer, may not work.
The sheer venom in this weekend's briefing and counter-briefing by allies of Theresa May and Philip Hammond in the Sunday Times and Sunday Telegraph was quite something. One ally of the Chancellor described Theresa May's aides as "economically illiterate" and alleged they had wanted to demand a bigger NI increase for high earners and to raise capital gains tax. No.10 had also tried to No 10 had tried to prevent Hammond from ruling out a "death tax" to pay for social care, it was claimed.
Hammond's critics point out he failed to mention the NI rise manifesto problem in his hour-long briefing to Cabinet. One of May's most senior aides allegedly told City contacts the day after the Budget that the PM had been opposed to the NI hike. The aide told a senior Conservative: "Theresa May did not support the NI rise. It was smuggled into the budget." A minister close to May said: "Philip is very imperious. He thinks little people don't matter. The worst thing is he's sacrificed our reputation for trustworthiness." There's also now a new Tory row brewing over probate fees, described by people like Jacob-Rees Mogg as another stealth tax rise.
Meanwhile, Labour isn't having things its own way. John McDonnell went in hard to oppose the NI rise last week, but on Marr yesterday Shadow Business Secretary said Labour "might have supported" the tax hike on millions of self-employed workers if it came alongside increased benefits such as maternity and paternity pay. Long-Bailey also struggled to explain how Labour would pay for its £63bn in spending pledges.
Corbyn on Today said he didn't "recognise" the figure. He also kept alive his 'maximum pay' policy idea. And on all those polls showing Labour was way behind the Tories, he said: "We will be doing better - don't you worry about that." The more people heard his message, the more they'd back Labour, he suggested.
3) ME TARTAN, YOU LAME
Nicola Sturgeon looks ready to try to derail Brexit by setting out plans for a second Scottish independence referendum. The Telegraph claims she could name the date as early as this week, at the SNP spring conference. She has a press conference this morning where she'll have a strong Tartan message on Article 50.
But it's Jeremy Corbyn's answer on Saturday on this issue that is causing trouble within his own ranks. He said it would be "absolutely fine" if Sturgeon called for #indyref2, adding: "I don't think it's the job of Westminster or the Labour Party to prevent people holding referenda." One teeny drawback, as Hilary Benn pointed out yesterday, is that it is not Labour policy to agree to a second referendum. And Scots Labour leader Kezia Dugdale has opposed one.
Labour's only Scottish MP Ian Murray said it proved Corbyn was "destroying" the party, Wes Streeting said it took "a special type of idiocy" to deflect from Tory woes over the Budget. Sturgeon simply tweeted: "Always a pleasure to have Jeremy Corbyn campaigning in Scotland".
Now of course you can back a referendum but still vigorously oppose independence, but Corbyn has opened a can of worms as the Shadow Cabinet have not approved his line. Moreover, unlike the previous cross-party support for the first referendum, a second one may lack both Tory and Labour MP backing. "The PLP won't vote for it," one Labour MP tells me.
Jezza went on the Today prog to try to clear up the confusion. "We are not in favour of a referendum...There is no ambiguity…Just to be absolutely clear, I do not think there should be a referendum…there was a bit of mischievous reporting there". Yet he did not retract any of his remarks from Saturday.
Some MPs want Corbyn to explain his Scots remarks at the PLP tonight (Angela Rayner is due to address the troops). Some backbenchers are also smarting too from Kate Osamor's HuffPost interview in which she said they should all doorknock for at least an hour a week: many say they've done it for longer than that for years. Her remarks about Thanet, a former Labour seat, also caused some consternation.
BECAUSE YOU'VE READ THIS FAR…
Watch Liam Fox deny he's ever sent out a tweet about the UK not burying its 20th century history.
4) OH, LORDY
The third and final instalment of the BBC's Lords documentary is aired tonight and it has a couple of interesting news lines. The Daily Mail has splashed its front page on one of them: former Lords Speaker Baroness D'Souza admitting she abandoned an attempt to root out peers who were claiming £300 attendance allowance without actually doing any work.
The reason? The research "would have involved a degree of naming and shaming which I certainly didn't want to do. But also that would in turn have provoked some kind of sort of a press storm". More unhappily for D'Souza, Labour's Baroness Smith told me last month "her story doesn't stack up" about a peer holding a taxi to clam expenses.
But there's also a timely jibe at Lord Heseltine from former Shadow Chief Whip Lord Blencathra. He says Hezza is one of a few grandees who "are never here now then, what is the point in staying on?..Lord Heseltine, 3% attendance in the whole of the last parliament…3% you know? And maybe he came in and made some devastatingly important speech then." This was recorded long before Hezza's anti-Brexit speech last week, but may please his critics.
5) MIGRANT CHARGE
The British Medical Association and the Royal College of Nursing have written to Home Secretary Amber Rudd to make the NHS exempt from a new charge which will be payable on overseas doctors and nurses. Not many people will have realised the new charge comes into effect in April, and the two unions say it threatens NHS budgets.
Under the scheme, the NHS must - like other employers - pay £1,000 per year for any worker coming to the UK from outside the European Union. Ministers have said the charge is needed because they want to encourage home-grown skills instead.
Today's letter, seen by the BBC, points out that the government has suggested funds raised from the charge would be reinvested back into the UK health system. But the unions say they have been given "no guarantees".
SUNDAY SHOWS ROUND-UP
Had a lie-in? Got a life? Read our regular Sunday political shows round-up HERE complete with video clips.
If you're reading this on the web, sign-up HERE to get the WaughZone delivered to your inbox.
Got something you want to share? Please send any stories/tips/quotes/pix/plugs/gossip to Paul Waugh (paul.waugh@huffingtonpost.com), Ned Simons (ned.simons@huffingtonpost.com), and Owen Bennett (owen.bennett@huffingtonpost.com)