The five things you need to know on Tuesday, April 18…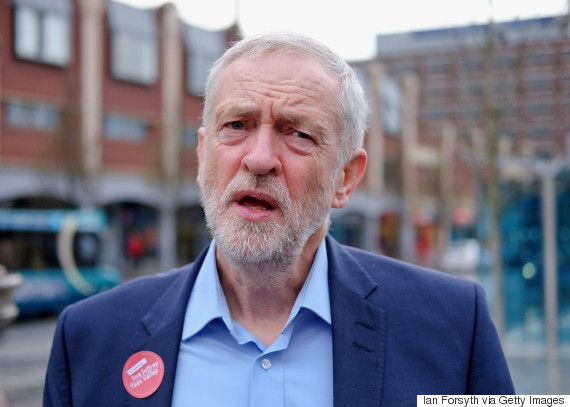 1) BACK TO SCHOOL
Like millions of pupils, it's back to school today for MPs as the Commons returns from its Easter break. And like millions of pupils, the upside of seeing their friends will be tinged with the realisation that there are tricky exams ahead.
For Labour, the local elections (normally a midterm boost for an Opposition) loom like a gruelling GCSE paper on Macbeth. For the Conservatives, lesson-time will spent treading water (the Commons has little real business from now until the Queen's Speech) ahead of the bigger test of Brexit itself, a two-year marathon that could turn into the A-level from hell.
In the Commons, we may get oral statements or Urgent Questions on issues such as the Trump/North Korea sabre-rattling or the Turkish referendum (a win is a win, even if it is a narrow win, as we all know here).
Jeremy Corbyn will be in Birmingham later pushing his new policy of an increase in carer's allowance by £10 a week, funded by scrapping inheritance tax cuts. It's about the eighth Labour micro-policy in two weeks, part of the leadership's bid to show it is both competent and can be a credible alternative to the Tories. In an interesting new shift in media tactics, Labour has even given the Sun a story on Osborne's VAT hikes costing £300 a year since 2010.
Yet the policy blitz hasn't so far shifted the opinion polls. And in the past two days there were two polls giving the Tories a 21-point lead. Asked about his performance, Corbyn was on ITV's Good Morning Britain, saying "of course, I reflect on this all the time". When asked by Piers Morgan for his biggest mistake, he repeatedly refused to play ball, but eventually said: "I can't give you a mistake this morning - there are too many!" A self-deprecating joke? Or new politics, straight-talking candour?
Corbyn also revealed on GMB that he always carries a 'Black and Red' (no coincidence on the second colour) notebook wherever he goes to jot down thoughts. Back in school, we have Treasury Questions at 2.30pm, then the Finance Bill Second Reading, ie the Budget legislation. Let's see who has the brighter start to the new term.
2) TWO MANY TWEETS
The Government's Brexit Department has the distinction of being both the newest kid on the Whitehall block but also perhaps the most important (even more than the Treasury, some insiders claim). It is attracting some of the smartest and most ambitious brains in the civil service and is led by David Davis, one of the most wily old birds in the Cabinet.
Yet whoever runs DExEU's Twitter account will this morning perhaps regret posting a couple of tweets on trade. Far from making the Brexit case, the two graphs - showing expanding UK trade since the war and trade with 'emerging markets' - appeared to show precisely why remaining in the EU was a good idea. As we report, the online ridicule was quite brutal.
And Labour has not been slow to pick up on the incident. Andrew Gwynne, Shadow minister and Elections Chair tells me the "embarrassing" slip-up showed a department, and Government, out of its depth. "These posts do little to imbue trust in the competency of a department that is overseeing such important negotiations. I hope their negotiating strategy is better than their social media strategy." Ouch.
3) UPPER TRUST
Prince Harry has received widespread praise for his interview with the Telegraph's Bryony Gordon, in which he said he had come close to 'a complete breakdown' over the loss of his mother. Today, Theresa May tells the paper that the Prince's remarks will help "smash the stigma" felt by others, adding his decision to go public was a "really important moment" for Britain.
Prince William ensures the issue remains on the front pages with a new interview (with a magazine produced by the charity Campaign Against Living Miserably aka CALM) in which he says his own "tipping point" was his exposure to suicide - the biggest killer of men aged under 45 in the UK - through his work as an air ambulance pilot. The Duke of Cambridge added: "There may be a time and a place for the 'stiff upper lip', but not at the expense of your health."
Political pioneers across all parties deserve credit for driving this debate. I remember Liam Fox made mental health a priority of his 2005 leadership campaign. Jeremy Corbyn has long argued for change and told GMB today the Prince's remarks were welcome: "I'm very pleased, it's helped draw attention to the issue".
On policy, however, there are hard questions. The Telegraph reports that ministers are considering plans to station NHS professionals full-time in secondary schools as part of a green paper on mental health. Yet after the PM talked of doing more for 'training' in schools at the start of the year, critics pointed out that neither the NHS nor education budgets were getting the cash needed.
BECAUSE YOU'VE READ THIS FAR…
Watch this London dog prove that tying it to a chair in a cafe is no guarantee it won't run off. Not quite the new Fenton, but still…
4) VIDEO NASTY
Pressure on Facebook to radically improve its policing of videos has intensified after Steve Stephens used the platform to boast about his murder of a 74-year-old man in Ohio. One small mercy is that Stephens didn't Facebook Live the killing but he did brag about it before and afterwards online. One video which included part of his remarks received 1.6 million views and remained uploaded for three hours before being finally taken down.
The whole incident once again throws the spotlight on the US internet giant. The Times reports today it is promoting sham adverts that include 'fake news', days after being found to host child pornography and terrorist content
The big issue is whether Facebook thinks it is a mere 'platform' or is actually a publisher itself, with all the responsibilities that come with that. In the past it has cited tech difficulties and freedom of speech concerns to resist calls to use its algorithms to censor videos before they are ever posted. It instead relies on Facebook users, and not even its own staff in many cases, to flag up videos that need to be taken down. But political pressure to act will surely increase.
5) DEPORTATION NATION?
The main post-Easter Government offering today is the Ministry of Justice's plan to create a new "fast-track" system to deport detained asylum seekers and criminals who are foreign nationals. Justice Secretary Liz Truss has unveiled rules to cap at 28 days the time taken to hear the appeals of about 2,000 people against being removed from Britain each year.
Hundreds of asylum seekers had to be released from detention by a certain Home Secretary (T May) in 2015 after the courts ruled the previous fast-track system unlawful. Truss, who has had a difficult 2017 so far, will be hoping her plans are now approved by the independent Tribunal Procedure Committee. Refugee groups have long campaigned against fast-track routes as they can overlook cases of torture and sexual violence.
Amid post-Brexit pressure to keep down immigration (despite the 'Barista visa' plan), will employers and others have to help the Home Office and MoJ more? The FT reports experts warning that Government cuts mean it will fall to companies, landlords and universities to enforce immigration rules. Whitehall lacks the manpower to cover EU as well as non-EU migration, it says.
If you're reading this on the web, sign-up HERE to get the WaughZone delivered to your inbox.
Got something you want to share? Please send any stories/tips/quotes/pix/plugs/gossip to Paul Waugh (paul.waugh@huffingtonpost.com), Ned Simons (ned.simons@huffingtonpost.com), and Owen Bennett (owen.bennett@huffingtonpost.com)