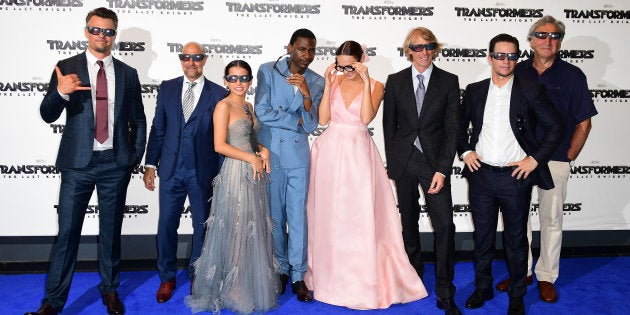 Word is bond, this movie starts with Anthony Hopkins providing narration. I nearly lost my mind. It starts way back when with the Knights of the Round Table and Merlin the wizard.
Merlin finds a form of advanced technology from Cybertron in an old spaceship. It wins the war for King Arthur and his men, and must, therefore, be protected.
Fast-forward to many years later, and the world faces a danger like nothing that has come before. Cybertron is approaching Earth (again), which will destroy our planet.
The one Transformer who has always been on our side has been corrupted by an evil entity he thinks is his creator. Prime becomes Nemesis Prime, who is to Optimus what Venom is to Spiderman.
I think Optimus was overused in the previous films in this franchise. This time, however, he only appears a few times – perfect. This allows Megatron and Bumblebee more room to flex their muscles, and they have been portrayed in the illest way.
Transformers: The Last Knight is cleverly directed by action-movie king Michael Bay – the CGI isn't abused in every scene and the cast is probably the best it's ever been.
Love interest Laura Haddock is gorgeous, but we've come to expect this from the franchise. Remember Megan Fox and Rosie Huntington-Whiteley? Haddock is like them, except she can actually act.
I do hope this is goodbye to our robot buddies – it would be a good way to cap it off.