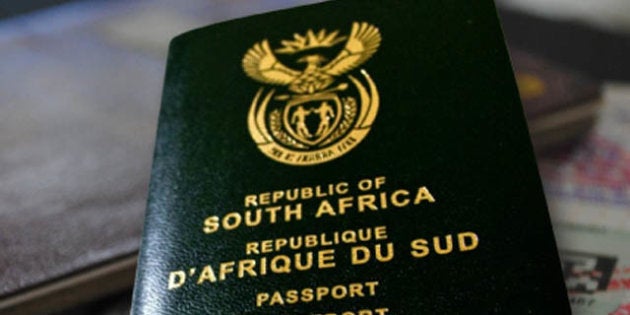 Finance Minister Malusi Gigaba awarded the Gupta family South African citizenship last year because of their "contribution to the South African economy". Now it is very important to distinguish between permanent residency vs South African citizenship, in order to understand why citizenship status for the Guptas is so valuable.
Why would they want to give up their Indian citizenship?
The South African Chamber of Mines recently said it wanted to take the newly-produced mining charter to court to stop it from being implemented. One of the Chamber's main gripes with the charter was that Mining Minister Mosebenzi Zwane changed the words "previously disadvantaged" to "black".
"The definition of black person impermissibly widens the scope of those who may benefit from the provisions of the charter to include not only persons or communities disadvantaged by unfair discrimination before the Constitution took effect' but also Africans' coloureds and Indians who became citizens of the Republic of South Africa by naturalisation on or after April 27, 1994 and who would have been entitled to acquire citizenship by naturalisation prior to the that date.
"In other words' for reasons best known to himself' the minister' through the publication of the 2017 charter' now seeks to benefit a category of person who were never disadvantaged by unfair discrimination before the Constitution took effect'" the chamber said.
Director general of Home Affairs Mkuseli Aplen on Tuesday said: "The Gupta family applied for a visa in 1995, and in 2008 applied for permanent residency." The Gupta family argued they had business in the country.
"The fact that Mr Gupta and family contribute to the economy of South Africa provided substantive grounds for consideration of their application for naturalisation under exceptional circumstances." -- Malusi Gigaba
Permanent residency and citizenship is being mixed up. So here's a short explainer. Obtaining citizenship in South Africa is a process involving three steps:
Temporary Visa/Residence (The Guptas 1995): This is a permit issued to all foreigners with general qualifications intending to work in South Africa. If you've had temporary residency for five years, and were employed throughout this time, you could be eligible for permanent South African residency.
Permanent residence (The Guptas 2008): This is a permit issued to foreigners who wish to reside permanently in South Africa, so it is basically living in South Africa but being recognised as someone as a foreigner. This is when you have every right of a South African citizen, except to vote.
Emphasis is placed on immigrants who are in a position to make a meaningful contribution to broadening the economic base of South Africa.
South African Citizenship (The Guptas 2013): It is almost clear to understand that you must have a permit for permanent residency in your pocket before you can apply for South African citizenship. The requirements that are asked of all applicants for South African citizenship are:
You must be of good and sound character;
You are proficient in one of South Africa's 11 official languages; and
You have adequate knowledge of the duties and responsibilities of a South African citizen.
If you can prove all of this and you have stayed in South Africa for the required five years, then you are well on your way to becoming a South African citizen.
Once classified as a South African citizen there are a lot of benefits you obtain as opposed to permanent residency. You have the powers to vote in your country, you are allowed to play for South African national sports team and ultimately you become recognised as a South African and not a foreigner.
And as a black South African, you could benefit from black economic transformation policies in business.