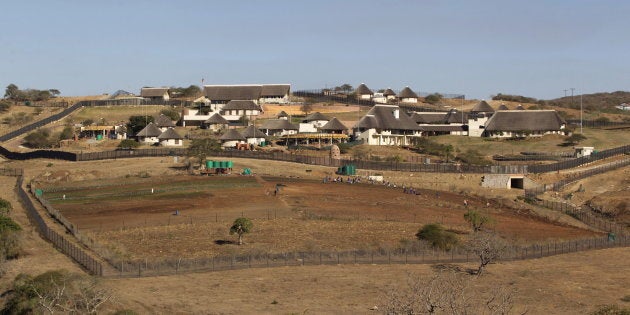 The vegetable pack house run by President Jacob Zuma's wife, Sizakele MaKhumalo Zuma, could finally open this year after being dormant for three years, The Times reported on Tuesday.
The pack house has reportedly been caught up in a battle between the KwaZulu-Natal department for cooperative governance and traditional affairs and the Nkandla municipality, over who is responsible for it.
The house was the brainchild of MaKhumalo, who wanted to give impoverished women from the village an opportunity to grow their own vegetables to sell to the market.
The Times reported that the municipality has now admitted it was the implementing agent for the project, after initially claiming it was the department of agriculture's responsibility.
A spokesperson for the Nkandla municipality, Mgcobeni Khanyile told The Times:
"We hope by the end of the financial year the packhouse will be operational," adding that the delay in opening it was due to a "technical problem" which would be corrected this financial year.
A spokesperson for Cogta, Lennox Mabasom reportedly said the province already had a programme to support municipalities with vegetable packhouses. He said the department had written to the municipality to find out why MaKhumalo's project was not working.