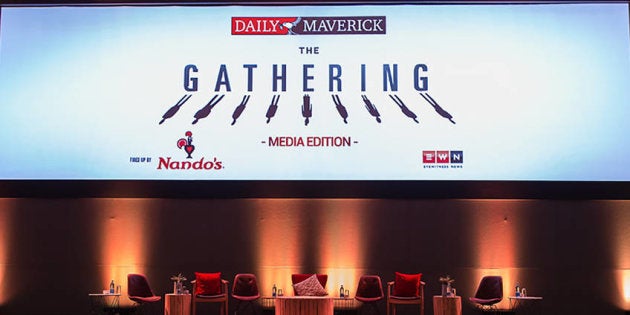 Black Land First leader Andile Mngxitama lashed out at journalists on Thursday after being denied entry to the Daily Maverick's conference in Cape Town.
What the f*ck are you damn here for? F*ck off man, get someone with authorityAndile Mngxitama
Police had to be called in as the situation escalated.
BLF members were angry as they believed they were not being treated fairly by being denied entry.
How can you have media creating an event but saying certain voices are allowed in, but others cant. Is that media freedom?BLF
Daily Maverick's conference called The Gathering: Media Edition was aimed at addressing fake news, government regulation, media sustainability as well as GuptaLeaks.
Various politicians and media personalities were in attendance including former Finance minister Pravin Gordhan, his former deputy Mcebisi Jonas , Economic Freedom Fighters spokesman Mbuyiseni Ndlozi and HuffPost SA editor-at-large Ferial Haffajee.