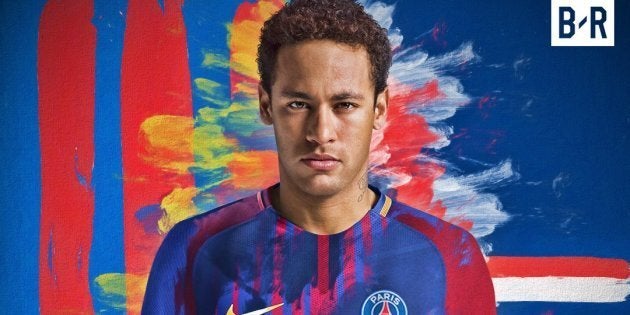 On Thursday Neymar da Silva Santos Júnior officially became the world's most expensive football and sports star in history, when he was signed by French club Paris Saint Germain for a world record fee of £197m (R3.5billion).
The transfer saga was finally made official following months of speculation, as one of the brightest stars of football left Spanish club Barcelona for PSG at the start of his new adventure.
This is not the first time Neymar has been bought for a stupendous price tag. In 2013, he was the world's fifth most expensive transfer when Barca signed him from Brazilian side Santos for €57.1 million. His career at Barcelona prior to his move has been a success and he has the stats to prove it.
He spent four years at Barca and was part of football's most deadly trio in Lionel Messi, Luis Suarez and Neymar himself who terrorised defences and won every trophy at stake, including a 2015 treble (UEFA Champions League, La Liga and Copa Del Rey).
Goals & Assists: 105 & 59⚽️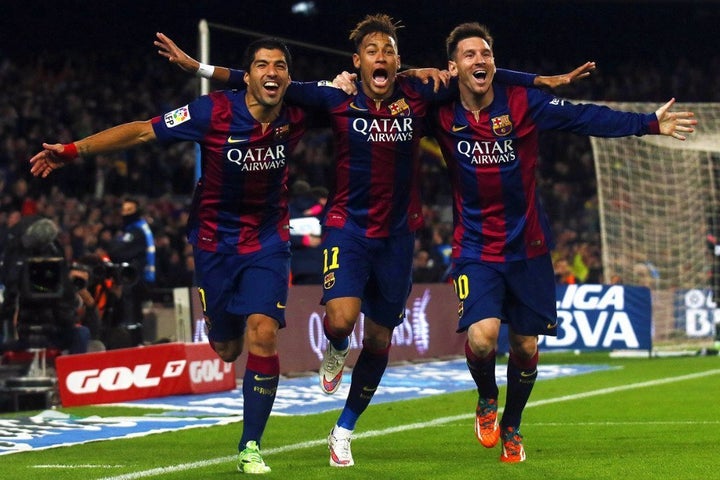 £197m is a hefty price for one footballer, but this is not any footballer. He already looks set to become Brazil's all-time scorer with his 52 goals and already has 293 career goals. But his hefty price tag will definitely have consequences on the football business market.
Neymar to PSG isn't expensive, consequences are problematicJose Mourinho
The football market has fluctuated ridiculously. With Neymar being priced at £197, this possibly opens the door for overpriced players. Players are possibly now going to cost clubs 100 million plus, and this blurs the lines on which players are actually worth their price tag.
Manchester United manager Jose Mourinho summed up the transfer market: "You are going to have more players of £100 million and £80 million and £60 million." He added: "I don't think the problem is Neymar; it's the consequences."
With a hefty price tag to his name, the question will fall on whether Neymar will live up to the hype, if he will live up to the price tag, and if he will ultimately become the worlds best player in the years to come. The video below suggests that the best is still to come from Neymar.
PSG have always dominated their domestic league, winning Ligue 14 years in a row between 2013- 2016. Not so the European Champions League. After their stuttering 6-1 defeat to Barcelona in which they were knocked out after having a 4 goal margin in the 1st leg, PSG said that they need to build a superstar team to break into the elite European giants.
The signing of Neymar is a huge statement of intent. It sends a message that they want to win and dominate everything, with Neymar being the face of the club. Every club needs a superstar -- Barcelona have Messi, Real Madrid has Cristiano Ronaldo, and now PSG have Neymar.
Neymar's arrival to Paris is a boost not only for the club but for the league and the fans. Ligue 1 is ranked 5th in Europe's top league, and with the arrival of such a global superstar, it is likely to attract more fans, more investments and more publicity.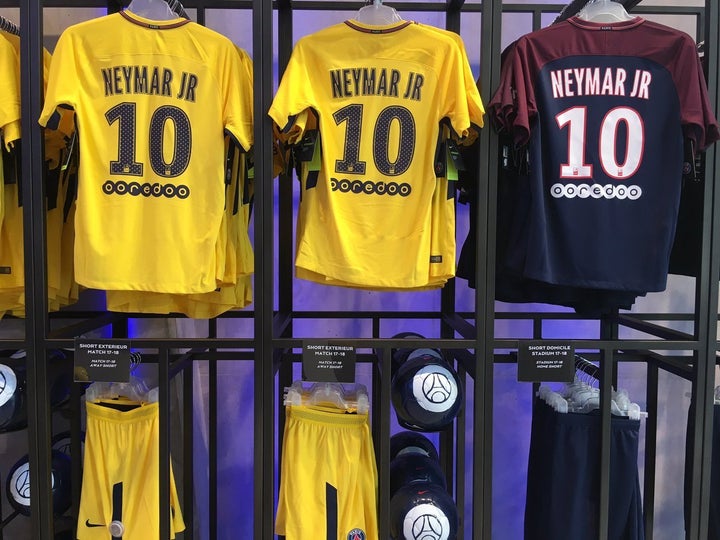 Shirts for Neymar are already on sale, and the demand is likely to rise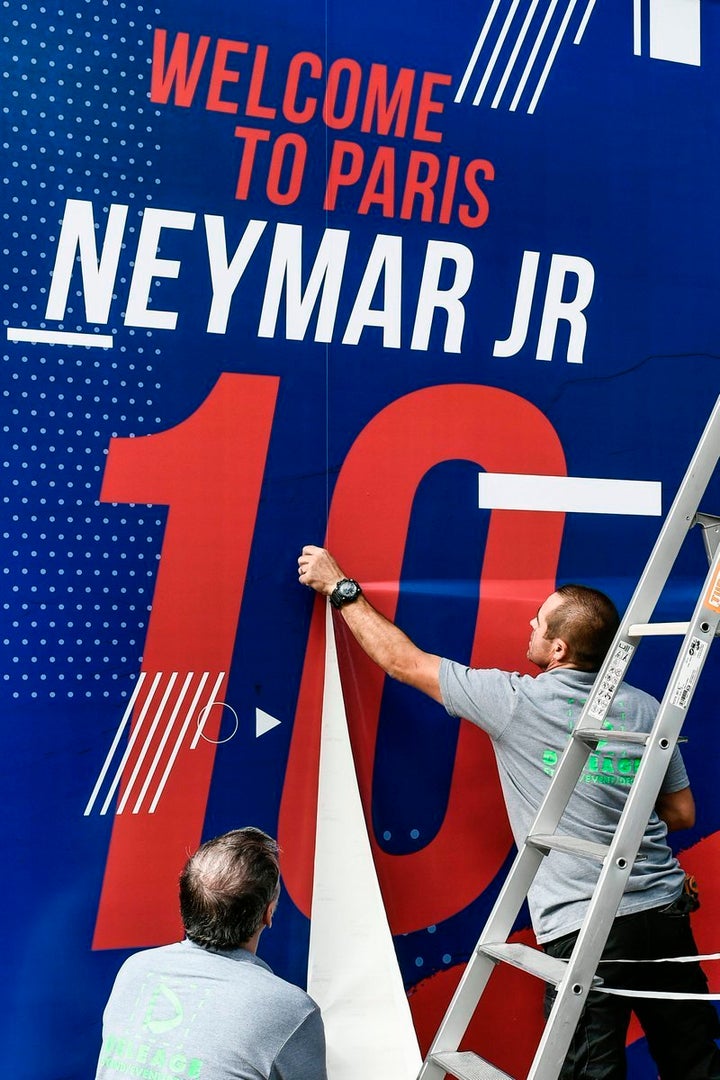 PSG prepare to welcome Neymar.