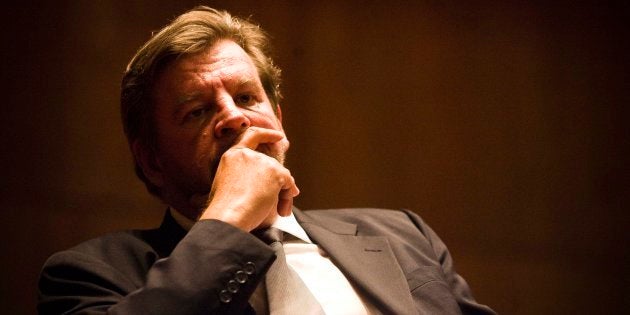 Government's theory of "radical economic transformation" is nothing but a code word for theft, Johann Rupert said on Wednesday.
According to Bloomberg, Rupert spoke on the sidelines of luxury-goods producer Richemont's annual general meeting in Geneva, Switzerland. Rupert is chairperson of Richemont.
"Radical economic transformation is just a code word for theft. That's what's happening there. They're raiding the state's coffers. And it's public knowledge," he reportedly said.
He also referred to London-based public relations firm Bell Pottinger, which ran a racially divisive campaign based on the narrative of radical economic transformation and "white monopoly capital", saying their role was purely to divert attention from the state of government finances.
According to Rupert -- one of the wealthiest people in South Africa and also chairperson of the diversified industrials group Remgro -- the veracity of the so-called #GuptaLeaks emails has never been challenged. "You can't deny the stuff," he said.
Rupert has been the target of a social media campaign that sprung out of the Bell Pottinger media strategy devised for the Gupta-owned Oakbay and Duduzane Zuma, one of President Jacob Zuma's sons. Richemont earlier cut its ties with Bell Pottinger after it came to light it did work for Oakbay.
The businessperson earlier also courted controversy when he publicly asked Zuma to resign "for the sake of our children". His comments were made after Zuma fired Nhlanhla Nene as minister of finance in December 2015.