One of the biggest names in brick-and-mortar retail has filed for bankruptcy protection.
Underperforming stores will close, The Wall Street Journal reported, and those that remain open may be reconfigured to include "experience-based" elements such as play areas.
There was no word yet on how the moves would affect the company's nearly 65,000 employees.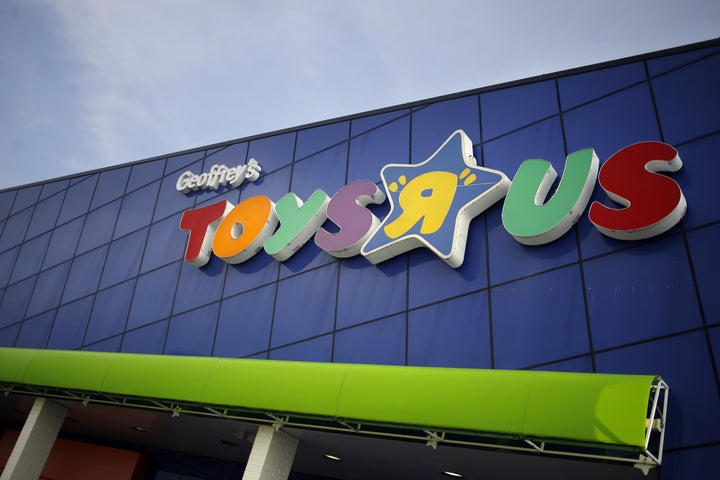 With $11.5 billion in revenue, Toys R Us is ranked #22 on the Forbes list of largest private companies in the nation and #244 on the Fortune 500. Yet the company has struggled under debt left from its $6.6 billion acquisition by two private equity firms and a real estate company in 2005. According to The New York Times, Toys R Us had $400 million in debt payments due next year.
Reports of the company's financial struggles left suppliers so concerned that they began to limit shipments, leading to inventory problems ahead of the crucial holiday shopping season, the Financial Times reported.
"Vendors have cut them off based upon the rumors of the filing which has not been refuted," Jay Indyke, a bankruptcy attorney with the Cooley law firm, told Reuters.
Toys R Us said it hopes the bankruptcy filing will allow the company to turn a new leaf.
"Today marks the dawn of a new era at Toys R Us, where we expect that the financial constraints that have held us back will be addressed in a lasting and effective way," Dave Brandon, the company's chairman and chief executive, said in a news release.
The statement also said Toys R Us had a commitment for $3 billion in debtor-in-possession financing in place from lenders, including a JPMorgan-led bank syndicate. But that may not be enough.
"Even if the debt issues are solved, Toys R Us still faces massive structural challenges against which it must battle," Neil Saunders, managing director of GlobalData Retail, told the Washington Post. "The jury is out as to whether it can adapt enough to survive."
Toys R Us has set up a website explaining the Chapter 11 filing and what it will mean for consumers.