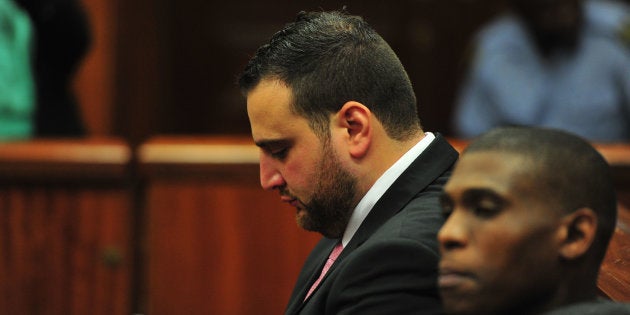 The Port Elizabeth High Court on Thursday found Christopher Panayiotou, along with co-accused Sinethemba Nenembe, guilty of the murder of his wife, Jayde Panayiotou, in April 2015.
Zolani Sibeko was found guilty of conspiracy to commit murder, and Nenembe was also convicted of robbery with aggravating circumstances.
In a courtroom packed with family, friends, supporters and the media, Judge Dayalin Chetty delivered his judgment.
According to Eyewitness News, Chetty explained in the judgment why he allowed a secret recording of Panayiotou to be submitted as evidence, and was critical of the testimony of alleged middleman Luthando Siyoni, who claimed he was tortured into making a confession and helping investigators in a sting operation designed to implicate Panayiotou.
Panayiotou, Nenembe and Zolani Sibeko were charged with the murder of Jayde Panayiotou, a school teacher, on 21 April, 2015. She was kidnapped outside her townhouse complex in Kabega Park while waiting for her friend to give her a lift to the school where she worked. Her body was found in the veld in KwaNobuhle, Uitenhage, the next day, after she had been shot three times.