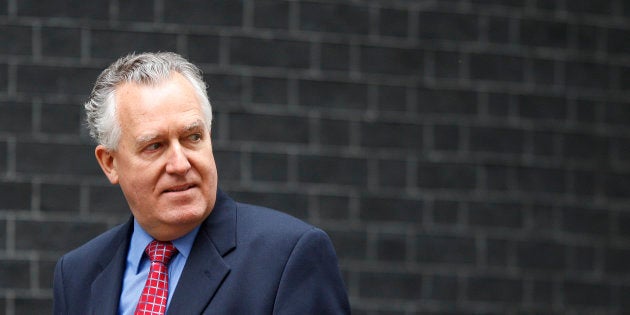 Anti-apartheid activist and British member of the House of Lords, Lord Peter Hain, has told the House of Lords on Wednesday that he has evidence of illegal transactions between the Guptas and a London bank.
Eyewitness News (EWN) reported that Hain has requested that the evidence be given to Britain's authorities.
"I have delivered by hand last night to the chancellor printed out transactions and named the British bank concerned and asked again that he refer these to the serious fraud office, the national crime agency and the financial conduct authority for investigation. This information shows illegal transfers of funds from South Africa, made by the Gupta family over the last few years from their South African accounts to accounts held in Hong Kong," said Hain.
Fin24 reported that the bank referred to by Hain is HSBC, according to sources. Hain did not mention the name of the bank in his address to the House of Lords.
Last month, UK regulators reportedly said they were investigating whether HSBC and Standard Chartered facilitated alleged money-laundering by the Guptas through their branches in Dubai and Hong Kong.
Hain reportedly gave print out of the transactions to the Chancellor of the Exchequer on Wednesday.
"Undoubtedly hard questions will need to be asked of the facilitating banks, because they have aided and abetted the Gupta money laundering activities. Can the Chancellor please ensure that such evident money laundering and illegality is not tolerated and that the bank is investigated for a possible criminal complicity over this matter? Urgent action is needed to close down this network of corruption," Hain reportedly said.
Biznews reported that Hain also said he had evidence that HSBC was told that the transactions were illegal but that the bank ignored this advice.
HSBC reportedly declined to comment. But the bank referred to earlier comments by HSBC chief executive officer Stuart Gulliver:
"On the enquiries as a result of Lord Hain's letter to the Chancellor, obviously we are responding to those enquiries that have come in from the FCA and also from South African authorities, and there is nothing more I can really add at this point in time."
He wrote: "Such is the extent of this criminal network that the South African state is indisputably regarded as having been captured, with corruption and cronyism plundering taxpayer resources on an industrial scale... totally betraying Nelson Mandela's legacy and the values for which so many of us fought in the anti-apartheid struggle."
Authorities in the United States are probing more allegations that relatives of the Gupta brothers laundered money in that country.