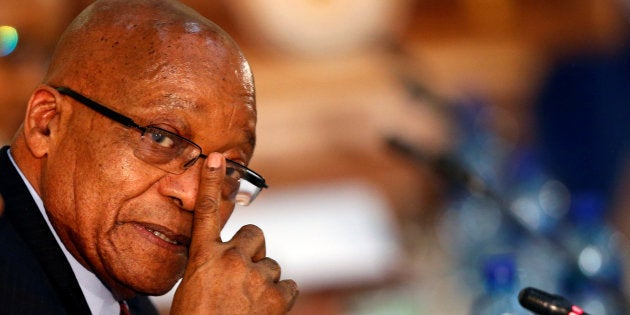 President Jacob Zuma has denied allegations made by investigative journalist Jacques Pauw, who claimed in his book "The President's Keepers' that the president received a monthly "salary" of R1-million from tender mogul Roy Moodley.
"I did not receive any payments from private individuals or companies during my tenure as president other than those disclosed or reported to the necessary authorities," Zuma said.
The president was replying to an urgent question tabled in parliament by the Democratic Alliance on Thursday.
In his book, Pauw outlines how a South African Revenue Service (SARS) official in 2010 discovered that Zuma had allegedly been receiving payments from Royal Security, a company owned by Moodley, and had not declared this to SARS.
DA leader Mmusi Maimane, in a follow-up question, asked Zuma whether he would be willing to table his declarations of interest since 2009 to Parliament.
"I have given a very categoric answer to the question, and secondly, there are many books that have talked about Jacob Zuma. I don't think my job is to answer books, I have given the answer here," Zuma said, dismissing the allegations against him as speculation.
"I don't know exactly what is it that makes people to make allegations... I can't tell you exactly what it is that makes them to do so... They are trying to find a way to undermine the ANC more than anything, that is my speculation."
Asked if this was his final answer, Zuma said yes.