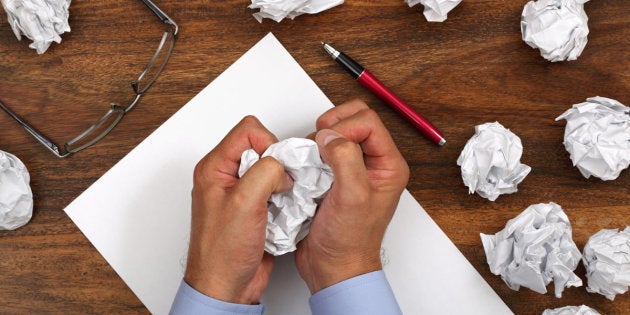 When sentencing wrongdoers, judges sometimes choose to mete out punishments that go beyond the usual fine or prison time.
That was the case last week for one Hawaii judge who ordered a defendant to write more than 140 "nice" things about his ex-girlfriend after he violated a protection order.
"For every nasty thing you said about her, you're going to say a nice thing," 2nd Circuit Judge Rhonda Loo told Daren Young, 30, per the AP. "No repeating words."
Young, of Kahului, Hawaii, was ordered in February to stop contacting his ex. But two months later, he called and texted her 144 times over the span of about three hours. According to the Maui News, he was arrested and spent 157 days in jail.
At his sentencing on Friday, Young received time served and was placed on two years probation. Loo also slapped him with $2,400 in fines and 200 hours of community service, then gave him the writing assignment.
"It's so childish to think a grown man can be so thumb-happy," Loo told Young in court. "I hope you don't have a phone anymore and, if you do, I hope you don't have her number anymore."
Other justices who have made headlines for their unusual sentences include Ohio Judge Michael Cicconetti and Texas Judge Mike Peters. Cicconetti once ordered two 19-year-olds to lead a donkey through the streets with a sign that said "Sorry for the jackass offense" after vandalizing a Nativity scene. In 2004, Peters sentenced a woman to 30 days in jail for starving two horses. On the first three days in prison, he ordered that she only be served bread and water.
"She's going to get more than her horses got," Peters said.