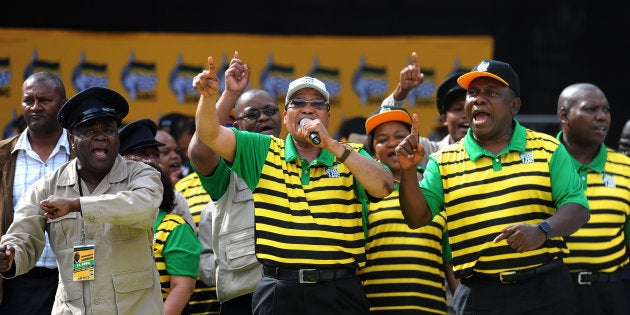 Deputy President Cyril Ramaphosa threw a spanner in the works by announcing his running mate and preferred slate come the ANC national conference in December.
The move, which analysts deemed as extremely risky, saw the presidential hopeful name Minister of Science and Technology Naledi Pandor as his favoured deputy.
But Ramaphosa's surprise announcement at the weekend may now put pressure on other presidential competitors to follow suit with the attention now -- with the ANC elective conference just over a month away -- turning onto who could be the ANC's next top six.
The frontrunners have different strategies when it comes to their slate: Ramaphosa bearing it all; Nkosazana Dlamini-Zuma having the Leagues (her faithful supporters) pronounce on their preferred candidates on her behalf; and Zweli Mkhize, who is playing his cards close to his chest.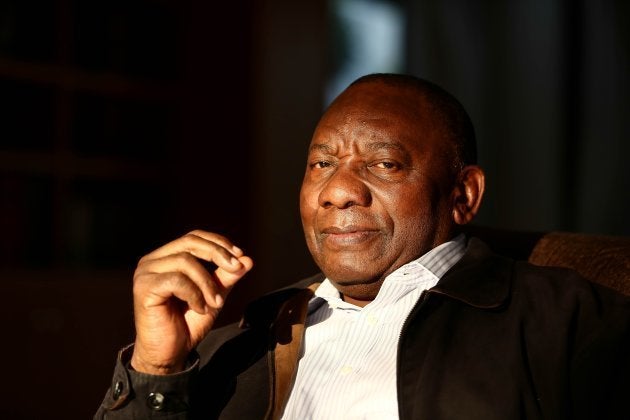 Analysts have argued that by announcing Pandor as his deputy, Ramaphosa is looking ahead to the 2019 national elections, in attempts to establish a credible ANC leadership structure to win back voter support for the party. Pandor is clean of corruption and has maintained neutrality among factions in the party. But, Pandor does not bring any constituencies to Ramaphosa's campaign, making her a questionable choice for the ANC elections next month.
Secretary-general -- Senzo Mchunu.
Reaching out to the former premier of KwaZulu-Natal delivers Ramaphosa some influence over the largest voting bloc in the country. Mchunu has been an active Ramaphosa backer, his supporters leading a court bid to declare the current provincial executive committee (who are seen as Dlamini-Zuma backers) null and void. Using Mchunu's influence over branches in the province will allow the deputy president to steal away some support from the Zuma faction which is entrenched in the province.
Chairperson -- Gwede Mantashe.
Mantashe, the current ANC SG, is well-respected throughout party branches in the country. Seen as a veteran in the party, Mantashe has been serving in his position for 10 years, and has in that time interacted with ANC members from the highest to the lowest ranks. Ramaphosa would also hope that Mantashe would be able to deliver constituencies from the Eastern Cape (his home province) where Ramaphosa is seen to currently be leading.
Treasurer-general -- Paul Mashatile.
Ramaphosa already has bulk support from the Gauteng province where Mashatile is at the helm. Securing Mashatile's support should deliver a sizeable amount of the 508 branch delegates from the province voting at the conference.
Ramaphosa has not announced who would fill the position of his deputy secretary-general, perhaps leaving the spot open to entice further negotiations.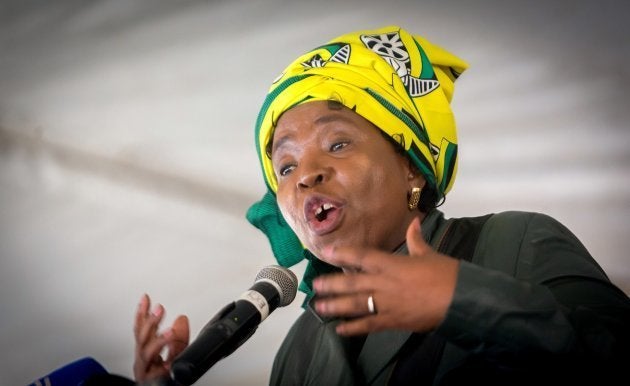 Dlamini-Zuma's slate becomes a little more difficult to predict. She has been blazing a campaign trail, winning over support in areas previously believed to be no-go areas for her, such as Limpopo (Ramaphosa's home territory).
Always alongside members of the Youth and Women's Leagues, as well as the Umkhonto We Sizwe Military Veterans Association (MKMVA), Dlamini-Zuma has been targeting provincial and traditional leaders throughout the country.
Although she has remained silent over her preferred leadership slate, the Leagues and the MKMVA have been somewhat vocal on who they want to lead the ANC.
Mabuza is seen as a kingmaker come December, his province making up the second largest voting bloc in the ANC. Mabuza has thus far played his cards close to his chest, preaching unity in the party rather than coming out in support of any particular candidate. But he has his own political ambitions and a deputy president post is a solid offer to gain his support. However, he does come with baggage, a host of allegations including fraud following behind him.
It is thought that Mabuza has his province unified behind him and would deliver a majority come the conference. However, recent reports indicate this may not be true, with the province's Ekangala region voting in majority for Ramaphosa. Perhaps the deputy president believes he can summon enough support from the province without Mabuza, therefore leaving him off his slate completely.
Secretary-general -- Ace Magashule.
Magashule is a wild card. Recent reports indicate that he may not support Dlamini-Zuma at all, and instead may opt for the unity ticket. And after a lengthy tenure at the helm of the province, Magashule is now facing a revolt from rival factions. Recent branch meetings have been plagued by outbreaks of violence and heated confrontations with the PEC having to step in at times.
Chairperson -- Nathi Mthethwa
Mthethwa's name has been floating around for the position of ANC chairperson on Dlamini-Zuma's slate. He is a staunch Zuma supporter, coming to his defence on numerous occasions. Sources close to the Dlamini-Zuma camp say the presidential hopeful would have preferred Mantashe for the position, but is also content with Mthethwa.
Treasurer-general -- Maite Nkoana-Mashabane or Nomvula Mokonyane
A source said both Mashabane and Mokonyane have been considered for the post. Both ministers are seen as die-hard Zuma supporters. However, the ANC Youth League recently rejected Mokonyane for the position, saying she would be better suited as an NEC member.
The source told the HuffPost SA that Dlamini-Zuma met with Mabuza as early as June this year and is "comfortable" with Magashule as SG.
"She is also comfortable with Phumulo Masualle [who is the outgoing Eastern Cape ANC chairperson] as second deputy SG and Jessie Duarte as first deputy SG," the source said.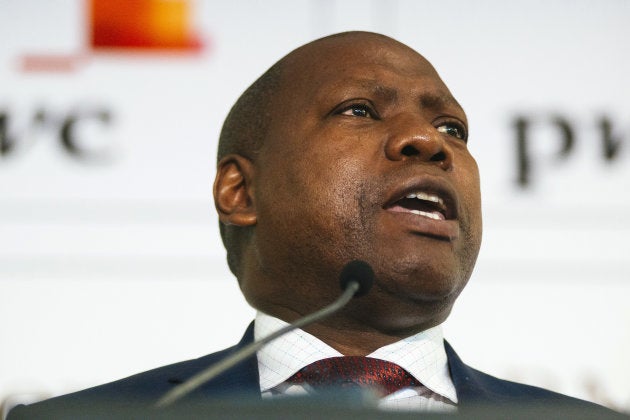 Mkhize was one of the last presidential candidates to announce his running, but has been campaigning strongly in KwaZulu-Natal, Gauteng and the Eastern Cape.
Pitted as the unity candidate for the ANC, it is believed Mkhize has been in consultation with a number of role-players, including Mabuza, Magashule and Mashatile.
Sources have said that Mkhize has also left negotiations open with Ramaphosa and Dlamini-Zuma -- making his preferred slate or his next move difficult to predict. Many believed Mkhize would be wooed onto Ramaphosa's slate as a deputy, but the gender narrative took precedence.
"Mkhize is playing his cards close to his chest. Not many know who he is speaking to for his campaign behind closed doors. But he clearly has a plan, it just makes him very unpredictable," the source said.