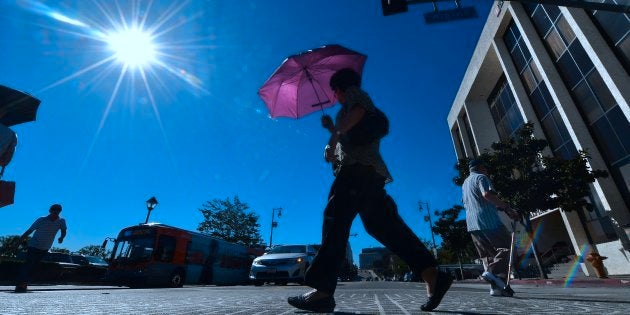 The heatwave that has hit large parts of South Africa for the past couple of days could be dangerous, especially for the particularly vulnerable: older people, young children and those with serious illnesses.
Prolonged heat and dehydration can result in heat exhaustion, with severe consequences for vulnerable individuals. Heat exhaustion symptoms include severe headaches, weakness or disorientation.
Here's what you can do to survive the heat:
1. Wear loose, light-coloured clothing and cover your skin
Wear lightweight, loose-fitting clothes and stay out of direct sunlight as much as possible. Light-coloured clothing tends to reflect light, while dark shades absorb it, which will make you feeling hotter.
Cover your skin; don't expose it. When going out, also protect your face and head by wearing a hat to prevent sunburn.
2. Avoid strenuous exercise
Make sure outdoor activities are not too strenuous and don't drain your energy. Be sure to replace the salt and minerals you lose through perspiration by drinking isotonic beverages to stay hydrated, and take frequent breaks during outdoor activities.
3. Drink plenty of liquids
Thirst is the first sign of dehydration. Consume more water than you usually do during a heatwave, but you also need isotonic fluids, which contain replacement mineral salts, to prevent dehydration and cramping.
4. Avoid alcohol and caffeine
These substances act as diuretics and promote dehydration –– that's why dry mouth and severe thirst is a hangover symptom –– so avoid them.
5. Take advantage of the cooling power of water
Take advantage of wet towels and bandannas, as they have a cooling effect when worn on the shoulders or head; the constant evaporation lowers the temperature. If you're sitting around outside (in the shade!), you might even opt for a wet caftan...
Also take cool showers or baths, and consider using a spray bottle filled with cold water for refreshing spritzes throughout the day.