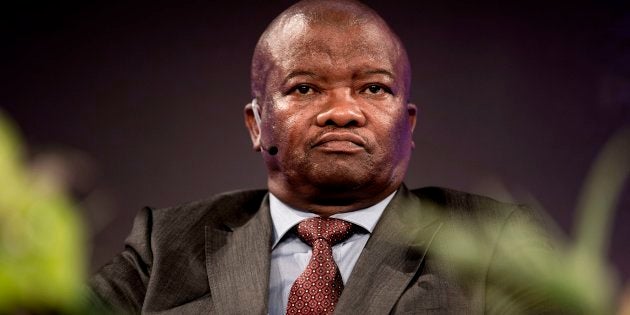 United Democratic Movement (UDM) leader Bantu Holomisa believes the state of the nation address should be scrapped entirely, making way for a shift of focus onto the budget speech and the motion of no confidence in President Jacob Zuma.
Holomisa told HuffPost that there is "no need" for the Sona, which National Assembly speaker Baleka Mbete postponed earlier this week.
"The UDM suggests that the Sona should be removed completely from this year's calendar. The focus should be on the budget speech and the vote of no confidence [in Zuma]. There is no need for the Sona now. In future, we think the Sona should be held when a new president is inaugurated or elected," Holomisa said.
"What [a president] says is not even reflected the following week in the budget anyway."
Holomisa dismissed speculation that the budget speech, like the Sona, may be postponed. He said the whips of the opposition parties have had no indication of such.
"Right now we are talking to other opposition parties to plan for the next move. Maybe on the day of the vote of no confidence or before that, we will have a march to say to the ANC that South Africans will no longer wait for you regarding Zuma's resignation," he said.
"Zuma must go. We don't understand what negotiations [Cyril Ramaphosa] is doing. They have already [gone] to Zuma, and he said no to resigning. But what if the [ANC's national executive committee] go to the top six and say, who asked them to tell Zuma to go? It may boomerang in some of their faces."
Earlier on Thursday, DA leader Mmusi Maimane, after consultation with EFF leadership, called on National Assembly speaker Baleka Mbete to schedule an urgent sitting of Parliament on February 13 for the motion of no confidence in Zuma to be debated and voted on.
In a press statement, the DA's Maimane said the EFF will send a letter to Mbete's office requesting a change of date.
Mbete had previously scheduled the vote to take place on February 22, when the EFF first requested the motion.
News24 also reported that opposition parties are planning a national shutdown to protest against the long drawn-out process leading to Zuma's resignation. EFF spokesperson Mbuyiseni Ndlozi reportedly told News24 that the party would announce details of a planned national shutdown later on Thursday.