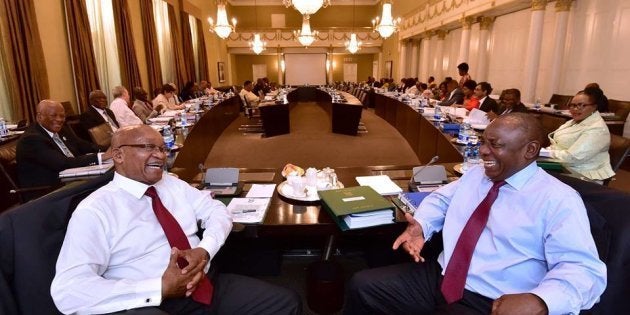 Deputy President Cyril Ramaphosa has inherited his predecessor's Cabinet and he'll look to stamp his authority on the country's executive soon. But he'll be aware of the deep factional divisions in an already fragile ANC when reshuffling his team.
HuffPost's list is conservative – there are easily 10 more ministers that should pack up their executive offices before the state of the nation address. Ramaphosa will be itching for change, but he'll be wary of too much blood on the floor.
Some ministers, however, simply have to go.
Minister of mineral resources
He is a Gupta deployee and will probably be criminally charged alongside other members of the family.
Minister of public enterprises
Another Gupta minister. She oversaw the collapse of Eskom while feigning knowledge of corruption. As soon as possible.
He opened the door for the takeover of public enterprises by the Zuptas. Our public finances should not be entrusted to him.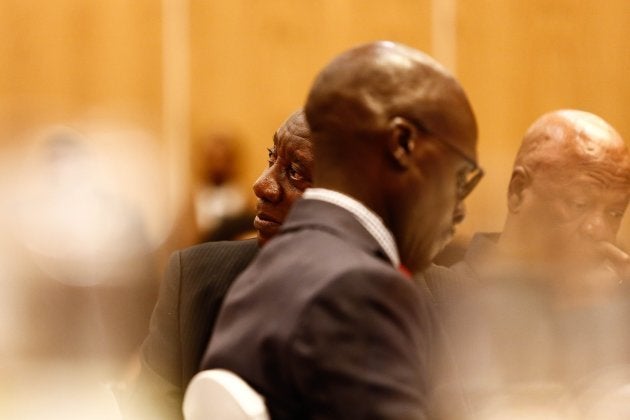 He was Jacob Zuma's hatchet man, first running intelligence and now pushing the Russian nuclear deal.
Minister of social development
An embarrassment. She was responsible for the Sassa crisis and has refused to take responsibility for it.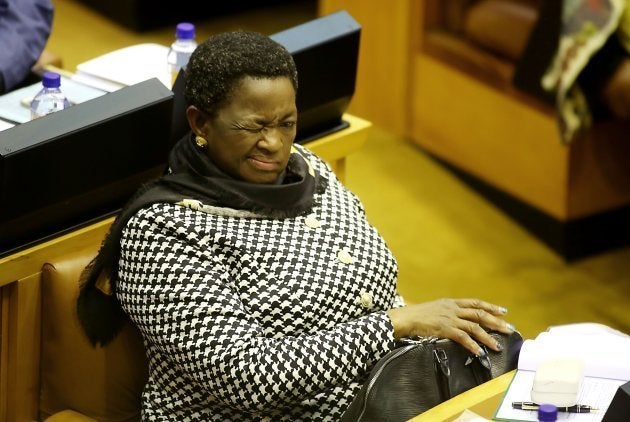 Minister of public service and administration
She only employs family in her office was responsible for Hlaudi Motsoeneng. Accountability counts.
Minister of water affairs and sanitation
Her department has all but imploded while she was prancing around laughing about the rand's collapse.
The National Prosecuting Authority needs a strong hand. Masutha can't do it.
Apart from his Twitter presence and the use of profanities on social media there isn't much. Crime is a problem, we need real ministers.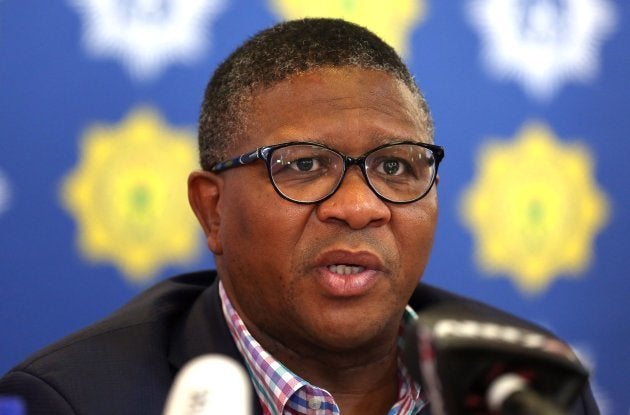 He was one of Zuma's staunchest backers and whitewashed the Nkandla report.
A late Zuma appointee, promoted purely to serve the then head of state. A political lightweight.
Minister of cooperative governance and traditional affairs
Really, what does he add to the civil service? Return him to the back benches.