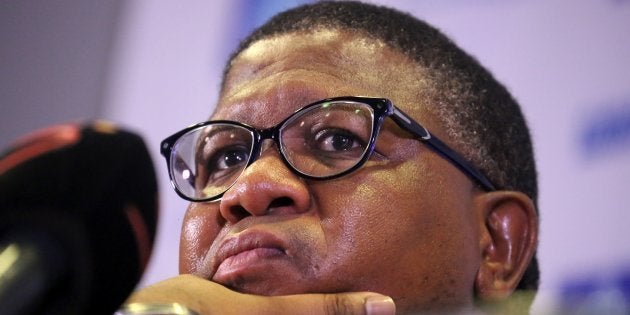 Police minister Fikile Mbalula is at it again – posting on Twitter that he is "not afraid of anything" following the swearing-in of Cyril Ramaphosa as president on Thursday afternoon.
SA Twitter wasted no time replying and telling Mbalula he protests too much.
Of course, there were a few supporters ready to stroke his ego...
It didn't end there. Mbalula, despite the tsunami of crime in which too many South Africans are drowning, still found time in his busy police-minister schedule to post another tweet – claiming to have been a brave anti-Zuma voice all along.
Well, SA Twitter wasn't going to let that pass without comment...
Mbalula's tweets come as Cabinet-reshuffle rumours do the rounds ahead of President Ramaphosa's state of the nation speech on Friday night.
No doubt he can find a portfolio for Mbaks, even if he loses the police gig. Minister of social media buffoonery?