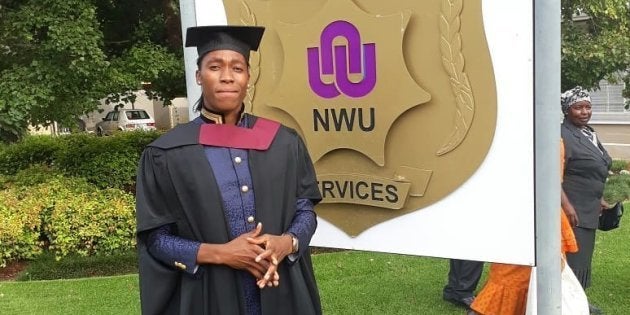 Juggling studies and the athletics track is not an easy job, but 27-year-old Olympian and world-record holder Caster Semenya has added yet another "difficult task accomplished" to her CV.
Semenya actually started her sports science studies at Tuks, but dropped out. In an interview with Destiny magazine last year, she credited her wife, Violet Raseboya, as the one who encouraged her to resume her studies at NWU, so that she will have alternatives when her running career ends.
Semenya and Raseboya took to social media to post moments they'd captured of graduation day. "#MamaIMadeIt" was Semenya's simple, moving caption to her post.
She has proven an inspiration to many on Twitter: